Havering marks Baby Loss Awareness Week
Havering Council is marking Baby Loss Awareness Week (9 to 15 October 2021) to highlight the help and support available to local parents who have experienced baby loss.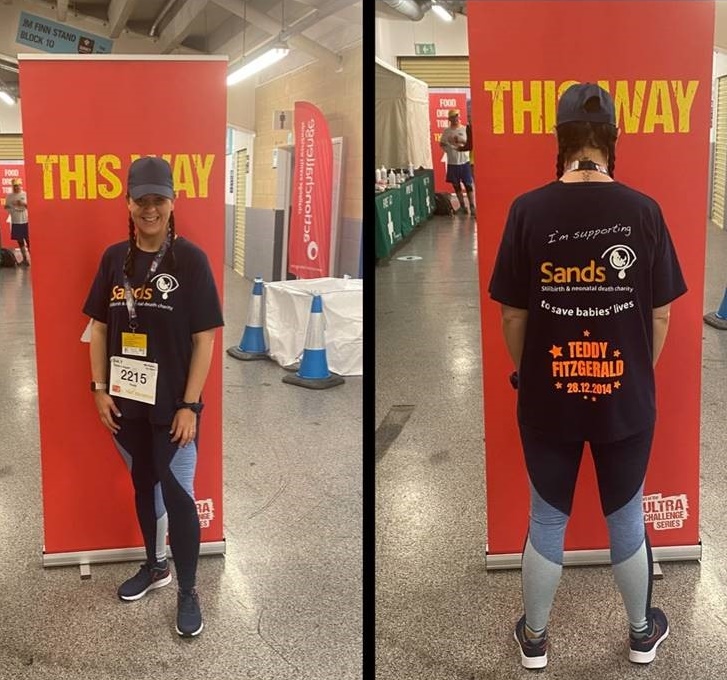 The theme of this year's week is 'Wellbeing' and will look at what it means for the people affected by baby loss.
We will be lighting up Havering Town Hall – in half pink, half blue - on Friday evening (15 October 2021) as we join in with others who are lighting up their local landmarks as part of the global Wave of Light to remember those who have experienced loss.
Councillor Jason Frost, Cabinet Member for Public Health, said:
"This is a sad time for the many parents across the borough and the country who have tragically lost their babies. The week helps us to acknowledge this and to make them aware that we are not only standing with them, but that help and support is available."
Zoe Fitzgerald, a debt recovery officer for the council, lost her baby at 38 weeks and has since gone on to raise awareness of the issue and to fundraise for parents in a similar position.
She said: "It was a bit surreal to find other people who had gone through this and I wanted to be able to help them. There is not a lot of awareness out there so I wanted to be able to help. As a volunteer for SANDS, (Stillbirth and Neonatal Death charity) I fundraise, but we also do fun things as it's important to see the fun side of things."
Havering Children's Centres and Butterflies Peer Support Group offer support to local families who have experienced baby loss, and parents who are pregnant after baby loss, or have had another child after losing a baby.
If you or someone you know has experienced baby loss, and would like support, please contact butterflies@havering.gov.uk to request a call.
Further information and support can be found on the Baby Loss Awareness Week website
Zoe has shared her baby loss story
We've probably all heard those stories of a woman having a baby who says she didn't even know she was pregnant.
That's exactly what happened to Zoe Fitzgerald.
But with that news, Zoe also learned that she also tragically lost her baby.
"I never knew I was pregnant. I felt unwell on 26 December 2014. I was having stomach cramps and unable to go to the toilet, but I thought maybe it was a water infection," she said.
But as the pain began to worsen, Zoe decided to head to accident and emergency where she was told she had a water infection, given antibiotics and sent home.
However, the pain didn't go away, but grew so intense that she collapsed at home and was rushed to hospital by her dad. She was immediately admitted to the intensive care unit where she was told she had a full body infection and was borderline septicaemia.
She also received the surprise news that she was pregnant.
"On the day it was all a bit of a blur. I can't really recall much of what happened between the bathroom and the ward as I was going through so much shock.
"You hear these stories of people saying they were pregnant and they didn't know and you think "yeah right", but that was exactly what it was for me.
"I had a regular period, I was on a weight loss diet, had no bump and was on the pill, so it was really bizarre. It's like what you read in a magazine, only it happened right in front of me."
Zoe, who was 25, lost the baby and spent three to four days in hospital where she was told she had pre-eclampsia and was treated until she was well enough to go home.
She feels that had she been examined and had her blood pressure checked on her entry to hospital, she could have been treated sooner.
After losing her baby Teddy, Zoe, who works as a Council debt recovery officer, said she went through "a bit of a rough patch". She wasn't prepared for the birth, but she also wasn't prepared to deal with the loss.
She was put in touch with SANDS, a baby loss charity, which she has continued to support by fundraising, telling her story and taking part in their monthly challenges to raise awareness.
"It was a bit surreal to find other people who had gone through this and I wanted to be able to help them. There is not a lot of awareness out there so I wanted to be able to help. We fundraise, but we also do fun things as it's important to see the fun side of things."
If you've experienced pregnancy and baby loss, you can get help and support by contacting butterflies@havering.gov.uk