Havering Youth Parliament elections launched
The race to become a member of the UK Youth Parliament has begun in Havering.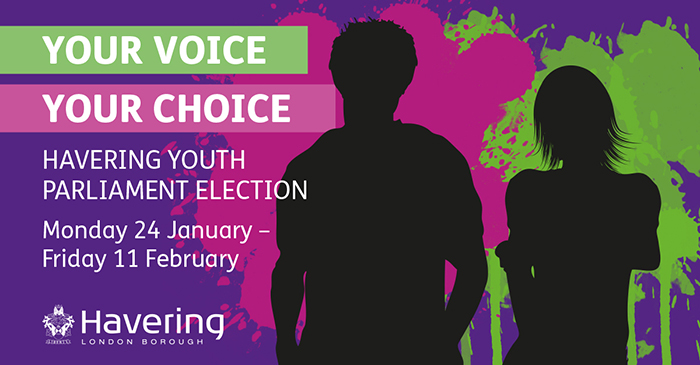 Six young people have officially announced their plans to stand as Havering's youth parliament members in the elections which will run until 11 February 2022.
The six candidates are:
Curtis Tobbs
Leia Pritora
Momina Ahmed
Saraa Rathore
Tori Issah
Uno Borlasa
Their manifestos include plans to:
tackle hate and knife crime
end rubbish pollution
prepare pupils for life after school
get young people involved in the Covid recovery plan
gender neutral school uniforms
reduce the stress of GCSE exams
Two candidates will be elected by their peers to represent 11-to-17-year-olds in their borough.
The final results will be announced on Tuesday, 22 February 2022, with the candidates taking up their roles from 1 March for two years.
Councillor Robert Benham, Havering Cabinet Member for Education, Children and Families, said:
"The Youth Parliament elections create a real buzz amongst young people as it gives them a chance to discuss, and have their views heard on, topics that concern them the most.
"Over the next two years, the elected candidates will have an opportunity to make an impact in their community and beyond as they campaign for change and improvement for all young people."
The new young politicians will follow on from Aliyyah Gbadamosi and Ronny Whetton who have represented Havering since 2020.
They will be invited to present their ideas to the Leader of the Council and Havering Council's Cabinet.