Havering's best small businesses honoured at awards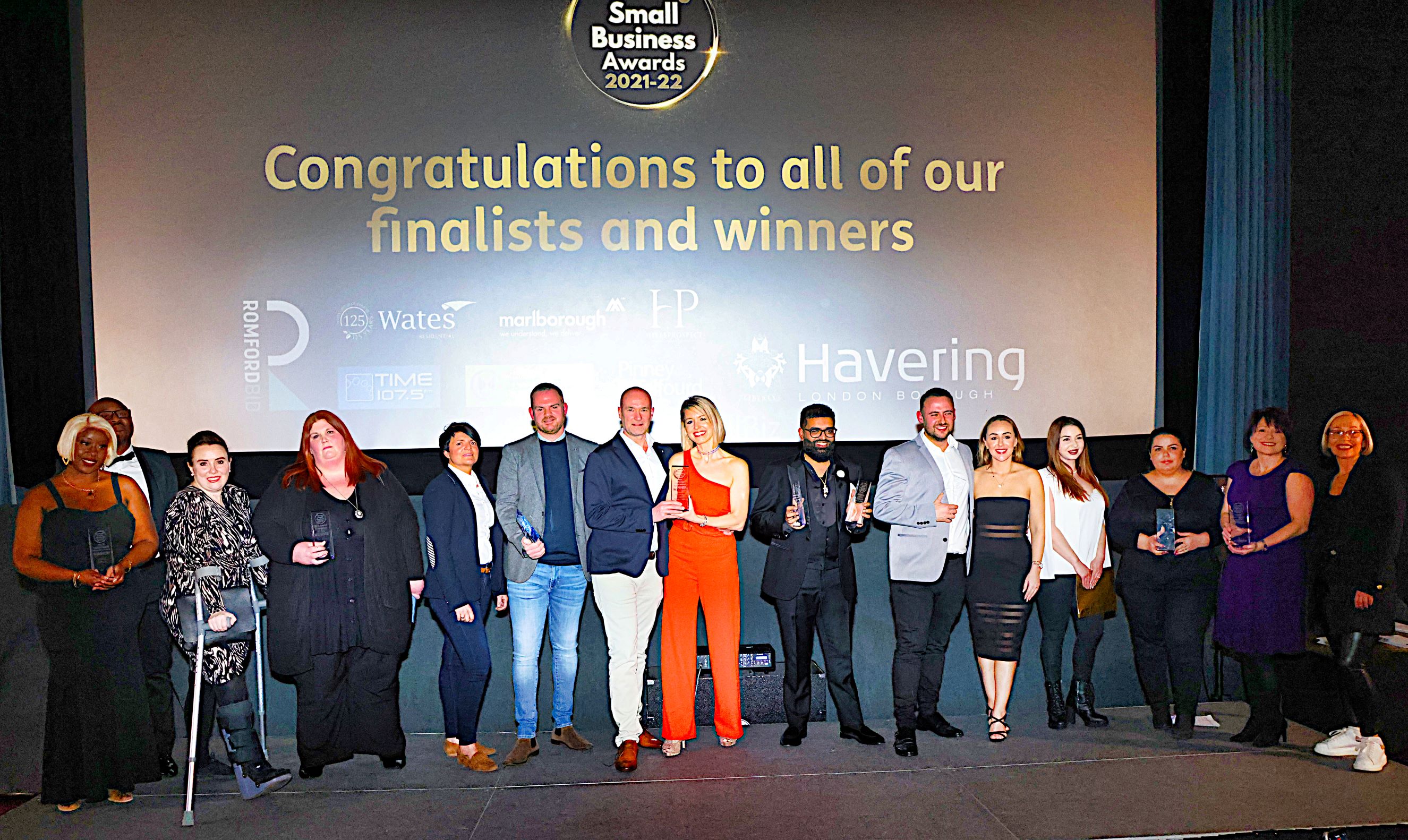 Small businesses across Havering are celebrating today following their victories at the first annual Havering Small Business Awards last night (Wednesday 16 March 2022).
Havering Council received over 15,000 votes from members of the public, with over 250 individual businesses nominated overall.
American-style sweet shop, Mr P's CornerShop, was crowned 'Havering Small Business' of the Year at the awards evening in Romford last night, as well scooping up the 'Best Small or Independent Business' award.
Mr P's also received the most number of votes amongst all of the finalists.
Italian restaurant Ciao Bella took home the 'Best Hospitality' award, whilst popular nugget aficionados NUGS won 'Best Take Away'.
'The Best Beauty or Service Business' award went to The Vanilla Room in Hornchurch, with Upminster Sports Massage and Pilates Studio being awarded with 'Best Customer Service'.
Wings Plastering was crowned as Havering's 'Best Tradesperson', whilst 'Best Newcomer' went to delicious deserts takeaway Simply Wafflez, and Hornchurch's Best Sellers added a new trophy to their display with the 'Best Shopfront' award.
The awards also recognised Havering's best Social Enterprises and Community Interest Companies, with The Baby Bank HQ winning the 'Best Social Enterprise or CIC' category.
The winners were presented with their prizes - a trophy, certificate and vinyl 'winners' sticker for their business premises - at a special ceremony at Premiere Cinemas in the Mercury Mall, Romford.
The evening was hosted by media sponsor Time 107.5 FM's Mark Dover.
The awards were presented by representatives from awards sponsors Romford Business Improvement District (BID), Pinney Talfourd Solicitors, Hills Prospect, Wates Residential, Marlborough Highways and the Havering Chamber of Commerce and Industry.
Councillor Damian White, Leader of Havering Council, said:
"I am delighted to have launched these awards and to celebrate the many shining examples of small businesses that make up the backbone of Havering's economy.
"We were keen from the outset that these awards were led by the community.
"We wanted members of the public to have the chance to show some love for the small and independent businesses across the borough that continue to serve their communities.
"Congratulations to everyone who was nominated and shortlisted, and especially to the winners.
"They truly represent the very best that Havering has to offer."
All winners will also receive a free priority Business Growth Workshop session with East London Business Place, which will help assess future business plans and provide ongoing advice and support.
In addition, the winner of the 'Havering Small Business of the Year', Mr P's CornerShop, will also receive a free marketing package from Aysgarth Print Services, courtesy of key sponsor, Romford BID.