Havering on top form for primary school places
More than 90 per cent of children getting ready to start primary school in Havering have been offered their preferred choice of school.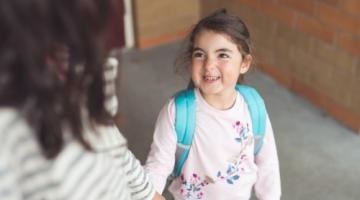 Parents across the borough are due to receive an email on Tuesday, 19 April 2022, letting them know whether their child has successfully received their preferred school place.
The new figures published on National Primary Offer Day, showed that the number of successful school places offered in the borough is 1 per cent higher than last year.
It places Havering in the top 10 rankings for allocating preferred schools in Greater London.
In total, more than 95 per cent of children starting school this September were given one of their first three choices of school.
Robert South, Director of Children's Services at Havering Council, said:
"This is great news for our parents and carers and for the school admission and school organisations teams who have worked tirelessly to secure their preferred school.
"Havering already has an excellent track record for schools, but we're continuing to invest in them to make them even better in order to meet the demand for places."