End of the road for suspected fly-tippers
Havering Enforcement Officers have used powers under the Environmental Protection Act to seize a vehicle linked to an allegation of fly-tipping in the borough.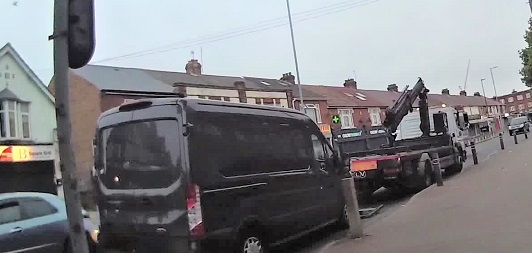 This follows some vehicle seizure training that was delivered to the officers a few weeks ago.
After the seizure at 6.21am on 26 July, the owner of the black Ford Transit van was identified and the investigation work continues.
Commenting on the seizure, Cllr Ray Morgon, Leader of Havering Council, said:
"I hope this sends a strong signal to those who would disfigure our streets and open spaces by illegally dumping rubbish.
"Thanks to information from local residents we have now impounded this van.
"We have the powers, and thanks to training for Council staff, and close working with the Police we can now act effectively against fly-tippers.
"If you see fly-tipping please report it to us."