Cocoon celebrates its fifth anniversary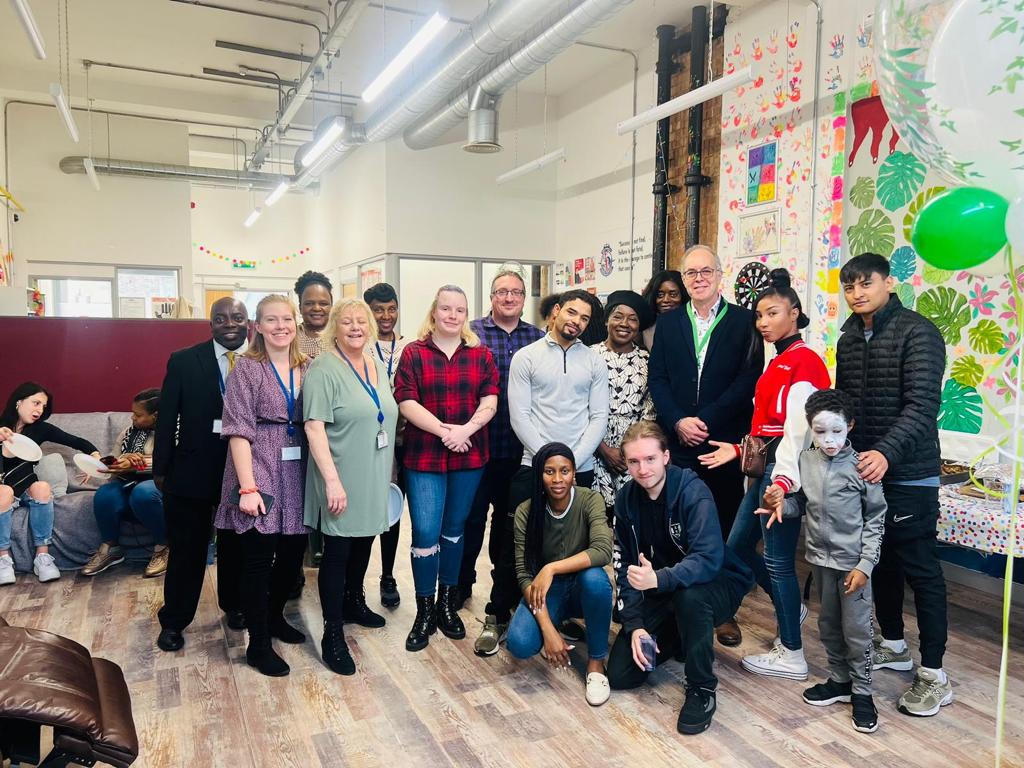 Havering's Cocoon service has celebrated its fifth anniversary.
The service for young people who have had experience of being in care, celebrated with food cooked by Mo, a former asylum seeker and a cake created by their resident baker Faye, winner of The Cocoon bake off.
Musical performances were led by Daryl and China.
Councillor Oscar Ford, Cabinet Member for Children's Services, visited The Cocoon for the celebration event and had the opportunity to meet, greet and talk to the young people
He said: "The Cocoon is a demonstration of how young people and young adults with the right support are able to feel part of the community, feel valued, supported and ready to manage the challenges of day-to-day life.
"A number of the young adults it works with are over the age of 25 now and still see The Cocoon as the place to come to if they are struggling and need reassurance.
"They're also confident that they can bring their own children to enjoy the play equipment."
Young people described The Cocoon as "a life saver", "home from home" and "a safe place".
The Cocoon was opened in 2017 by the Children's Commissioner.
The aim of the service is to provide a safe drop-in space for children and young people living in care or preparing to leave care.
It helps them with their personal development by offering training, access to education and opportunities to develop their life skills.
Ofsted inspectors described it as "highly impressive" and in 2018, Her Majesty's Chief Inspector Amanda Spielman visited the service to see the work first hand.
Councillor Ford added:
"The success of the Cocoon is down to the young adults who maximise this opportunity to be supported with job and housing applications, CV writing, interview preparation and other life skills.
"They also play football, watch a movie, eat a meal in the company of others or simply attend for a conversation that supports their wellbeing."