Council flies Progress Pride Flag to mark LGBT+ History Month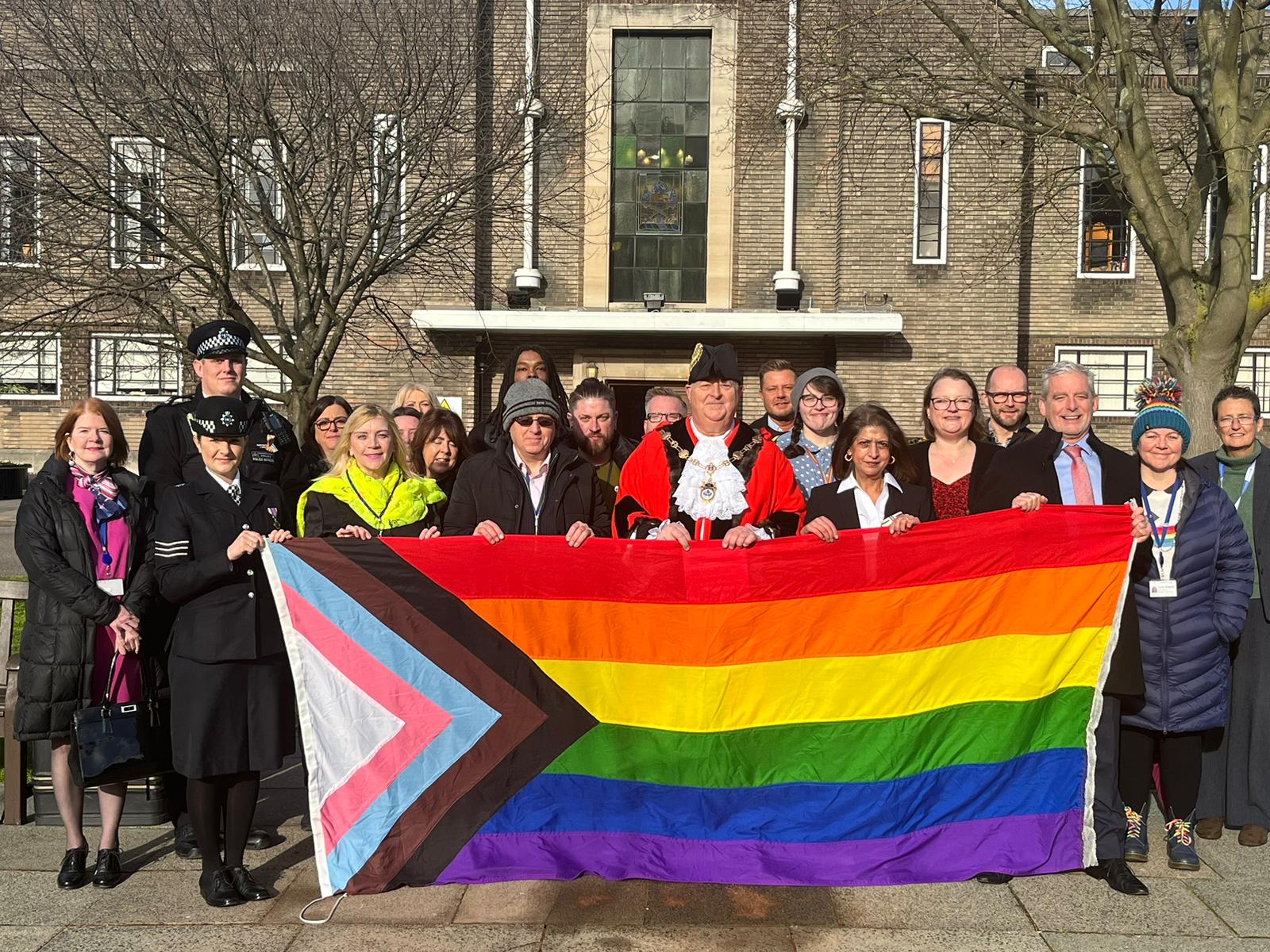 Havering Council is flying the Progress Pride Flag to mark the start of LGBT+ History Month 2023.
The flag includes all the colours of the Rainbow Pride flag, widely recognised as the symbol of lesbian, gay, bisexual and transgender (LGBT+) communities, a chevron of black and brown stripes to represent people of colour, and blue, pink and white for transgender people.
The flag raising, which took place this morning (1 February 2023), outside Havering Town Hall, Romford, signals the start of a month of activities to celebrate LGBT+ history.
Nationally, this year's campaign recognises the LBGT+ community's contribution to cinema and film, from a 'behind the lens' perspective.
This will involve showcasing various directors, cinematographers, screen writers and producers.
In Havering, the borough's libraries will be presenting LGBT+ book displays, where residents will be able learn about pivotal LGBT+ figures.
The Council's LGBT+ Staff Forum will also be running and promoting a number of events and activities.
These include a dedicated talk session featuring a guest speaker and joining staff at Newham Council for a film evening followed by a Q&A.
Councillor Trevor McKeever, Mayor of Havering, said:
"It is a proud moment for Havering Council to raise the Progress Pride Flag in honour of LGBT+ History Month as a symbol our solidarity and support for the local LGBT+ community.
"This month is a great opportunity for us all to celebrate and recognise the achievements and rights of lesbian, gay, bisexual and transgender people.
"We are always proud to support any event which brings the community closer together and celebrate inclusivity, equality and diversity."