Mayor commemorates Hornchurch Cricket Club historic trophy win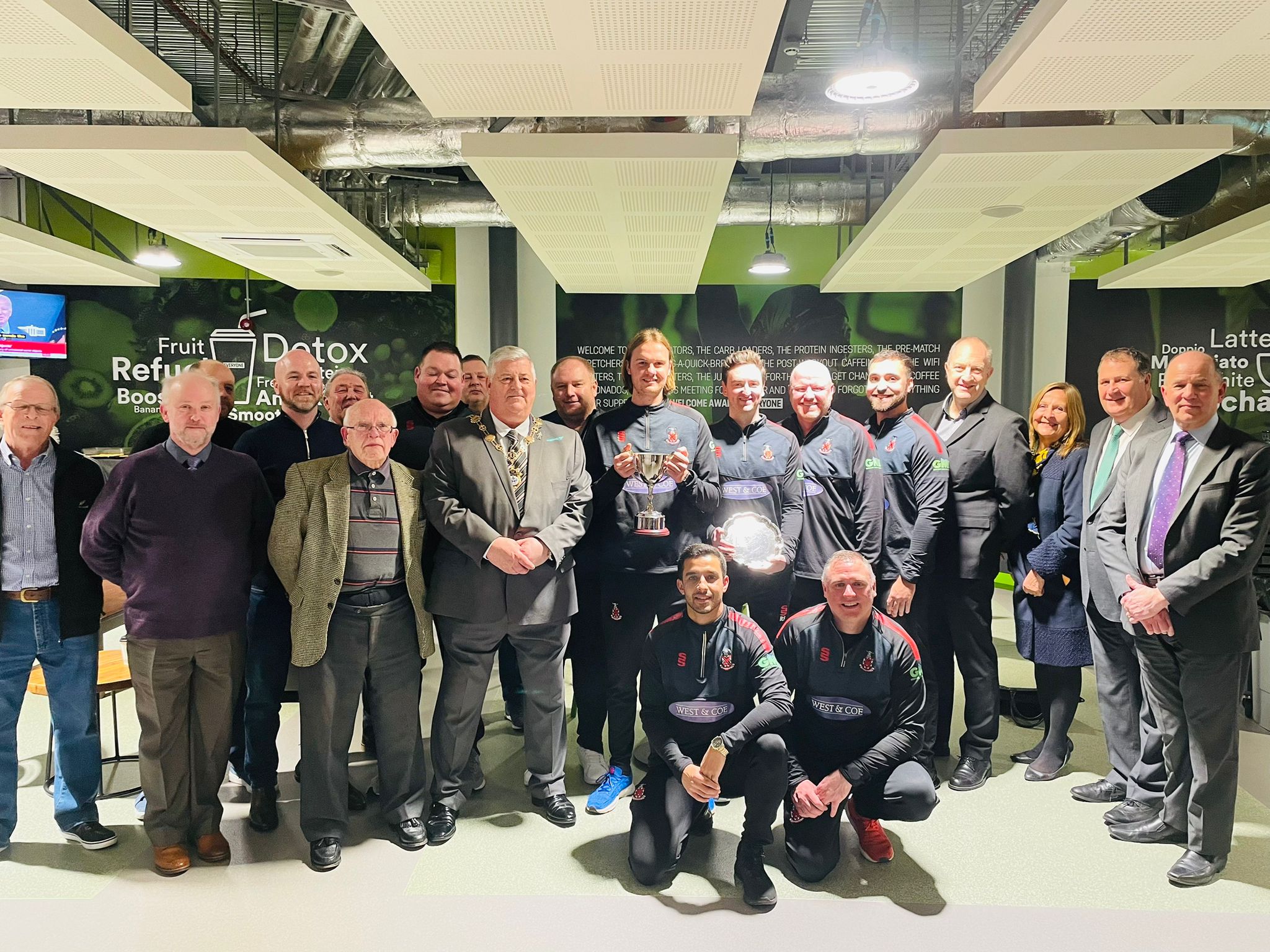 Mayor of Havering, Cllr Trevor McKeever joined the Leader of Havering Council, Cllr Ray Morgon and Hornchurch Cricket Club players and officials for a civic reception to celebrate the Club's win.
The reception took place at Harrow Lodge Leisure Centre, Hornchurch on Thursday 16 February, as an opportunity to pay tribute to last year's epic cup victory.
Last September, Hornchurch Cricket Club won the ECB National Club T20 South Regional Final, on a never to-be forgotten day at Wormsley, Stokenchurch.
It capped a 10-match unbeaten run that led to the team producing the performance of their lives, beating Banbury Cricket Club by 87 runs, to win the Cup.
The Mayor of Havering, Cllr Trevor McKeever, said:
"Hornchurch Cricket Club did the borough really proud by winning the ECB National Club T20 last year.
"It's an honour to pay tribute to the Club's success on behalf of the all residents and thank them for their enormous effort.
"This is why we wanted to make sure a civic reception was held to celebrate this amazing season.
"You don't even need to be a cricket fan to fully appreciate this success, it's such a momentous achievement, and the biggest trophy in club cricket.
"Congratulations and thank you to Hornchurch Cricket Club – winners of the ECB National Club T20 2022."