Havering's Best Small Businesses Celebrate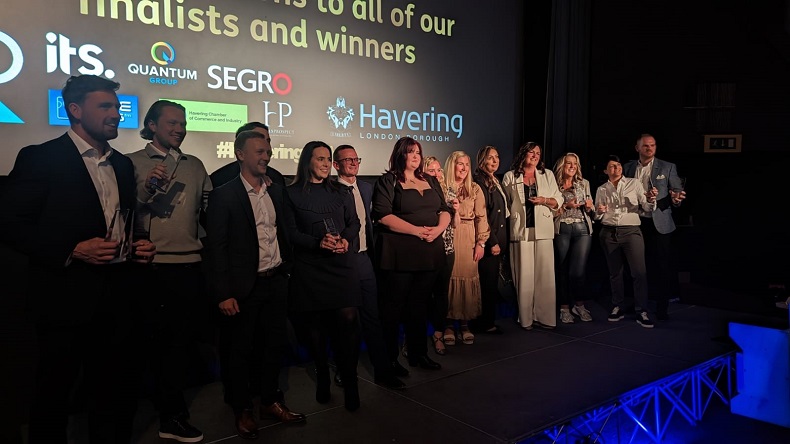 Small businesses across Havering are celebrating today following their triumphs at the second annual Havering Small Business Awards last night (Wednesday 17 May 2023).
Best Sellers, in Hornchurch, were the big winners of the night, winning the 'Best Small or Independent Business' as well as 'Best Shopfront' award and were crowned the overall 'Havering Small Business of the Year'. They also received the most number of votes amongst all of the finalists.
Ped's Pizza won two awards for 'Best Hospitality' and 'Best Take Away'.
'The Best Beauty or Service Business' award went to The Beauty Room, Gidea Park with Hornchurch's Bear with the Hair winning the coveted 'Best Customer Service' award.
ADL Air Conditioning were crowned as Havering's 'Best Tradesperson', whilst 'Best Newcomer' went to The Bubbly Bar.
The awards also recognised Havering's best Social Enterprises and Community Interest Companies, with The Baby Bank HQ winning the 'Best Social Enterprise or CIC' category.
The winners were presented with their prizes - a trophy, certificate and vinyl 'winners' sticker for their business premises - at a special ceremony at Premiere Cinemas in the Mercury Mall, Romford, hosted by media sponsor Time 107.5 FM's Mark Dover.
Havering Council received over 4,200 nominations throughout the two-week nomination period, with more than 430 individual small businesses put forward for awards.
The Best Small or Independent Business category alone received more than 1,900 nominations for over 140 businesses and was by far the most hotly-contested category.
The awards were presented by representatives from awards sponsors Romford Business Improvement District (BID), Hills Prospect, Quantum Group, SEGRO, ITS, and the Havering Chamber of Commerce and Industry.
Councillor Ray Morgon, Leader of Havering Council, said:
"I am delighted by this response and want to thank everyone that took the time to nominate and vote for their favourite Havering small businesses.
"The awards has been community-led, giving residents the chance to show their support to the small and independent businesses across the borough that serve our communities. It's our opportunity to recognise and celebrate the many shining examples of small businesses in our great borough.
"Congratulations to everyone who was nominated and shortlisted, and especially to our winners. They reflect the positive role that all our businesses play in shaping, improving and supporting our borough's bright future."
Julie Frost, Director of the Romford Business Improvement District, main sponsor again this year for the awards, said:
"A huge thank you to everyone that took the time to vote and a big well done to all the winners last night – it was a privilege to meet you all in person.
"The support from the local community towards these awards has been astonishing, as is the continued backing for small and independent businesses within our community.
"The shop local mantra continues to grow within Havering, so I expect these awards to continue to grow in popularity and predict there will be even more entries in 2024!"