Community Conservation Week kicks off at Wennington Village
Volunteers from the 12 Estates joint venture (JV) partnership between Wates and Havering Council were joined by businesses that work with the JV and members of the community this week in Wennington.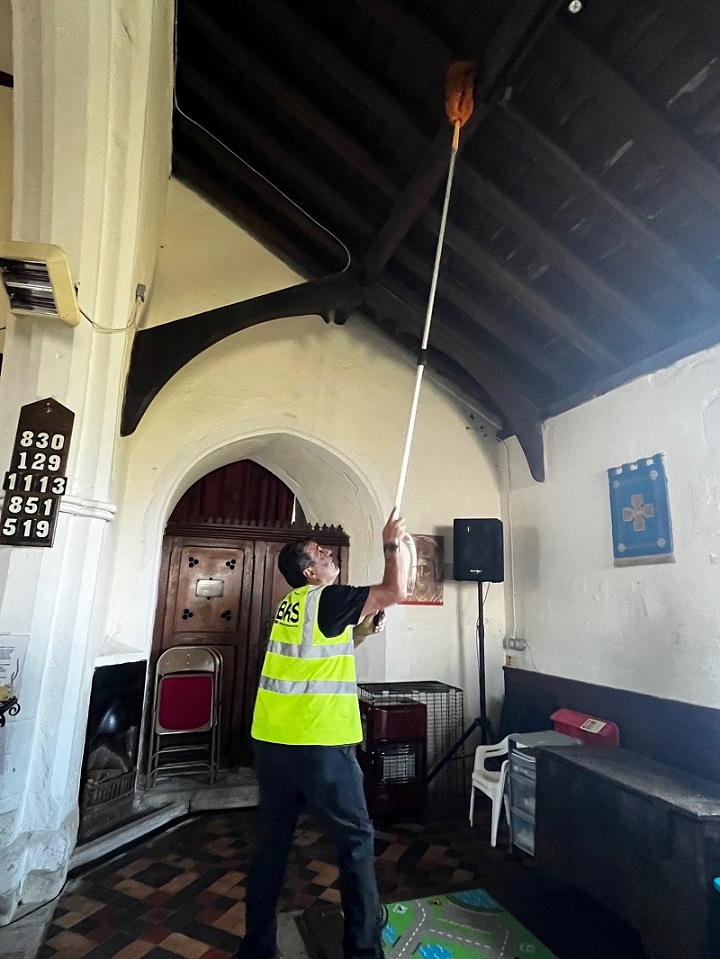 This kicks off Wates' Community Conservation Week and saw the teams working together on Monday and Tuesday to give St Mary and St Peter's, and the grounds surrounding the church, a makeover.
Volunteers supplied a new path to the church entrance and drainage, cleared away weeds and cut the grass.
Inside the church, a deep clean was done and cobwebs were swept away with the help of a very long duster to reach the beams in the vaulted ceiling.
Councillor Ray Morgon, Leader of Havering Council, said:
"This is a great initiative and another example of how our joint venture partner and council are prioritising social value and giving back to the community.
"I'm pleased that the church in Wennington was chosen for this, as we collectively focus on the positive future of the village following the devastating fires last year."
Michelle McSorley, Social Value Director at Wates, said:
"Working in the community to bring everyone together and do something that makes a difference, is at the heart of our social value work at Wates.
"To see the transformation of the grounds and a tidy up inside the church will make it a more pleasant experience for members of the community – especially getting rid of those old high cobwebs!
"Thanks to our partners Havering Council and everyone involved."
More information about social value