Former Councillor Barbara Matthews passes way
Former Havering Councillor, Barbara Matthews, has passed away.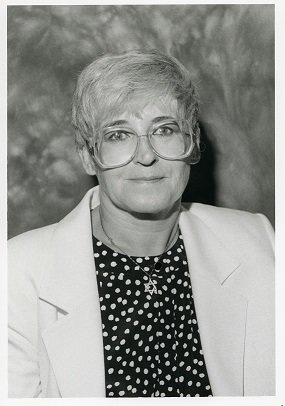 Barbara represented Hacton Ward on behalf of the Hornchurch Residents' Association Group from 1986-2014.
As a Councillor, Barbara served on a host of committees from Appointments and Governance committees to Health and Towns and Communities overview and scrutiny committees.
Former Councillor Matthews also supported and represented a number of outside bodies and local charities and organisations.
This included Local Government Association General Assembly, Cleanaway Havering Riverside Trust, Havering Arts Council and Havering Association for People with Disabilities.
Councillor Ray Morgon, Leader of Havering Council, said:
"I was deeply saddened to hear about the death of former Councillor Barbara Matthews.
"Barbara joined the Council in 1986 and represented Hacton Ward.
"I worked with her as a Ward Colleague for May 2006 until she stood down in May 2018.
"She was a well-respected and long-serving member of the Council who played a major part in the life of the borough, leading the Residents' Group from 2000 to 2008, receiving the Freedom of the Borough in 2008 and becoming Deputy Mayor of Havering in 2014-2015.
"She will be greatly missed and our condolences go out to her family and friends at this sad time."