Havering commemorates baby loss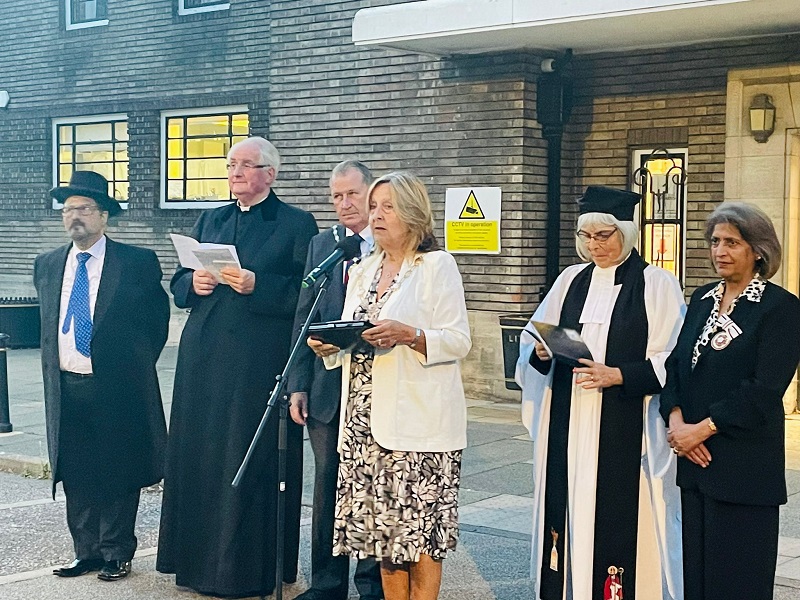 Havering Council has marked Baby Loss Awareness Week 2023 with a special ceremony of remembrance.
On Monday 9 October 2023, The Mayor of Havering, Cllr Stephanie Nunn, joined parents and families for the ceremony at Havering Town Hall, Romford, to commemorate much-missed babies.
At the ceremony, a minute's silence was also observed following a dedicated prayer from The Mayor's Chaplain, Revd Amanda Keighley.
Attendees were invited to light LED candles and place personalised written messages on tree branches outside Havering Town Hall, which will be lit up pink and blue to mark Baby Loss Awareness Week.
This year is the 21st year of Baby Loss Awareness Week (9 - 15 October) nationally - it provides an opportunity to raise awareness of the impact of baby loss, whilst recognising the important role of bereavement support for parents and families.
The Mayor of Havering, Councillor Stephanie Nunn, said:
"It was a very emotional evening as we remembered much-loved and much-missed babies.
"The Ceremony of Remembrance created a space where everyone could come together, feel welcome, and reflect on baby loss, whatever their experiences may be.
"Thanks to everyone who attended. We hope that together we can make a difference and help other bereaved parents and families across the borough."