Winter is coming – but Havering Council's got it covered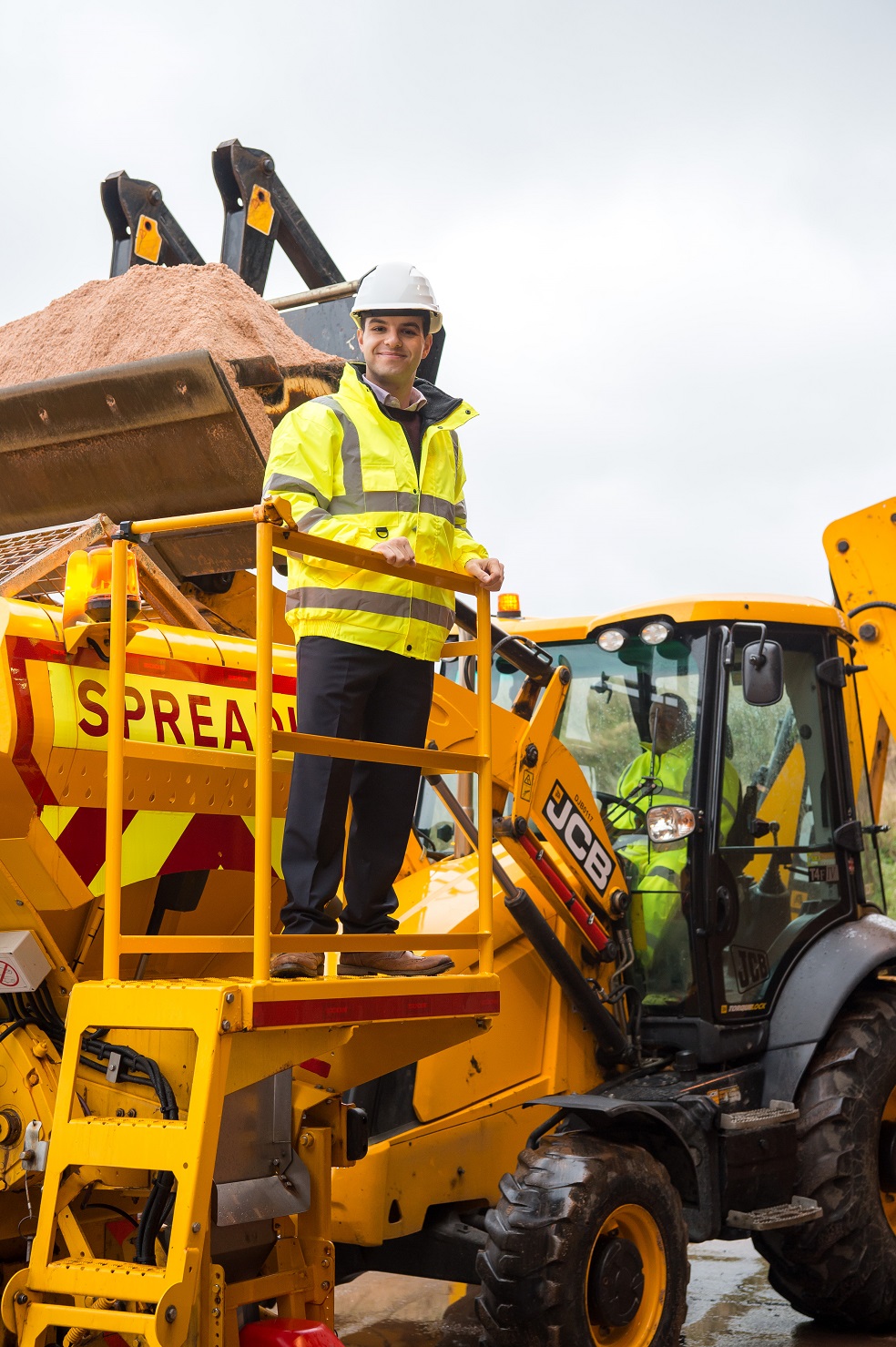 Havering Council's gritters are ready to roll for winter.
Our fleet of salting lorries are on stand-by for snow or ice – to keep the roads clear and keep the borough moving.
We also have a snow plough ready to clear roads, while the street cleansing team will do their best to keep pavements and bridges as clear as possible in the cold weather.
We're winter ready – we've got:
five gritting lorries on stand-by
2,000 tonnes of salt in our depot – enough to grit up to over 380 miles of roads and sufficient for almost three weeks of continuous snowfall
a team of winter heroes on-call 24/7 including weekends
When Havering's hit with severe cold weather, as many roads as possible will be salted, with priority given to bus routes and other major roads. A dedicated gritter will also be sent out to ensure all access routes to schools are kept open.
Once priority roads are clear, the team will look at side roads so that scheduled rubbish collections can still take place.
Councillor Osman Dervish, Cabinet Member for Environment, said: "We have teams on stand-by 24 hours a day to make sure we keep the borough moving, in the cold weather.
"Our staff have the tools and commitment to respond quickly to weather warnings to make sure our residents can get on with their lives safely and with as little disruption as possible."
The Council has an arrangement with Compass Minerals – one of the largest rock salt providers in the UK – to be able to restock if and when needed, in order to keep the borough moving.
Safety advice in winter weather
Make sure to consider where you park on narrower side roads during adverse weather. If possible, only park on one side of the road so our gritters can get through.
It will never be possible to cover every road and pavement in the borough, nor can it be guaranteed that surfaces are free of ice and snow at all times.
Even when icy streets have been treated, they can still be dangerous. Residents are advised to take extra care, and in heavy snow only travel if you have to.
Refuse collections
In the event of heavy snow, rubbish and recycling collections may be affected.
Individual roads or cancelled services will be publicised on the Council's website and Twitter. However, it's advisable that if waste and recycling has not been collected on a scheduled collection day, and the street or road appears to be have been missed, residents should continue to put out their waste and the Council will aim to collect when it's safe to do so.
Safety of residents and staff is the Council's main priority and people's patience and understanding is always appreciated, especially during these times. Residents should visit www.havering.gov.uk
School closures
In severe weather local schools may be affected.
Parents are advised to check individual schools' websites and social media for the latest updates.
Help us Help You to Stay Well this winter
Residents can get information on how to stay well this winter from the NHS website
Stay warm
It is also important to keep warm in winter – both inside and outdoors. Keeping warm over the winter months can help to prevent colds, flu and more serious problems such as heart attacks, strokes, pneumonia and depression.
Heat your home to at least 18C (65F). You might prefer your main living room to be slightly warmer.
Keep your bedroom window closed on winter nights – breathing cold air can be bad for your health as it increases the risk of chest infections.
Stay active
Keep active when you're indoors. Try not to sit still for more than an hour or so. Wear several layers of light clothes. They trap warm air better than one bulky layer.