Fun of the fair and more
The free funfair rides in Romford Market are proving a huge hit with visitors and shoppers.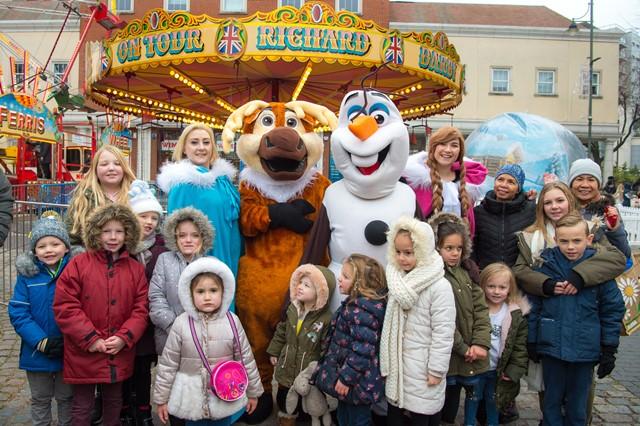 The Market's Christmas events kicked off on Saturday 15 December with an Ice King and Queen showing off their close contact juggling skills, a free giant snow globe where parents can take their own pictures of the children, a number of free rides including a giant ferris wheel, and a mini concert on the Time 107.5 FM stage. The stage featured popular children's film and TV characters provided by local theatre group Lightnin Drama.
This Saturday (22 December) stilt walking elves will be walking around the Market Place between 11am and 3pm.
Alongside the funfair and snow globe the historic market will be open every day until (and including) Christmas Eve to make it easier to pick up Christmas decorations, gift bargains and everyday essentials including fruit, veg, fish and meat. Santa also has his own post box in the middle of the Market. Any youngsters, posting a letter to Father Christmas will receive a personalised reply.
To add to seasonal festive spirit, the Market will have stalls selling mince pies and mulled wine, toys, children's clothes, gifts for all ages, up to the minute fashion for Christmas parties, Christmas trees and a variety of decorations, as well as smaller gifts for under the tree.
Councillor Damian White, Leader of Havering Council, said:
"The Market Place has long been the heart and soul of Romford town centre and is a proud part of Havering's heritage.
"I hope that with these extended trading hours and lots of free entertainment everyone comes along to show their support for our Market and to really get into the festive spirit."