Enforcement action helps keep shoppers safe this festive season
As last minute gifts are bought for Christmas and the New Year sales begin, Havering Council is asking residents to take extra care and avoid those traders selling fake goods in the borough.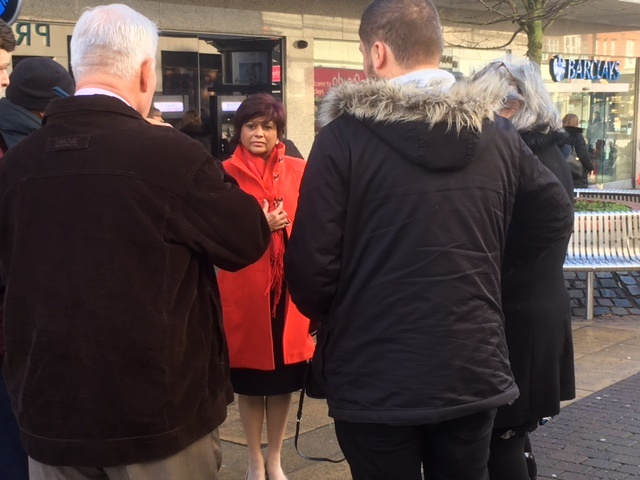 The Council's Trading Standards, Street Scene and Enforcement teams have been out in Romford town centre again as part of a pro-active operation, looking to take action against those who are found to be selling counterfeit goods such as perfume and illegal cigarettes.
They can also move on anyone who is found to be trading without a correct licence.
Recent patrols found no people selling counterfeit goods but a trader was moved on for not adhering to the correct licensing regulations.
The work is part of continuing enforcement action that also involves the Council working in partnership with the local Safer Neighbourhood Town Police.
Councillor Viddy Persaud, Cabinet Member for Public Protection joined the officers this week as they held a briefing before going out around the town centre.
Cllr Persaud said: "We know Christmas is an expensive time of year and the chance to purchase gifts at a cheaper price than in the shops is very tempting.
"But many of the goods being sold like this are often fake, haven't been tested for safety and could be harmful to people's health. Our enforcement action is working as there has been no sight of those selling fake goods recently, but we also want our residents and shoppers to be our eyes and ears and report anything suspicious.
"We have lots of people who come from outside our borough to shop here and use our local businesses.
"Those people selling fake goods are potentially affecting trade for our local businesses and we will take whatever action is needed to help ensure both our local businesses and shoppers are protected."
For further advice and where to report concerns, visit www.citizensadvice.org.uk/consumer/ - you can also call the Citizens Advice consumer helpline on 03454 04 05 06
You can also visit https://www.actionfraud.police.uk/