Funding boost gets road improvements up and running
Havering Council's commitment to improving the borough's roads and pavements has been given a boost with funding from central government.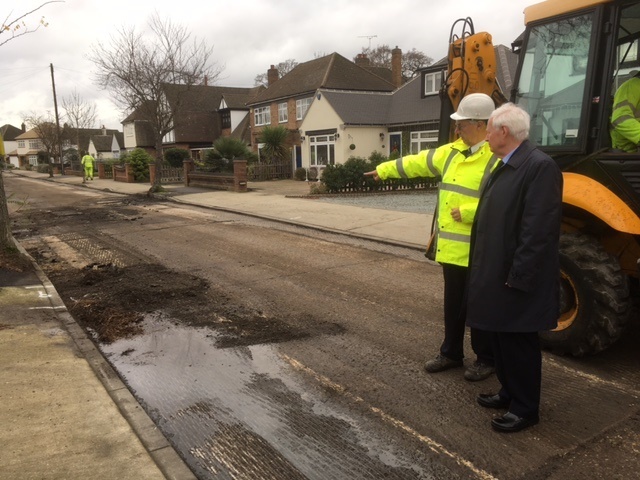 The Council has been awarded £895, 000 by the Department of Transport, to spend on schemes for roads and improvements in addition to current and other planned works.
The funds are part of the government allocation of £420m to be spent in this financial year.
Current resurfacing - including fixing potholes – has recently been taking place in Great Nelmes Chase, Hornchurch.
Further works are planned in other roads and pavements in the borough until the end of March, using this funding.
Councillor Roger Ramsey, Cabinet Member for Finance, said:
"We are really pleased to get this funding, as it will help us fix even more roads and pavements. Great Nelmes Chase is an example of a road that was in need of resurfacing as it is often used as a rat-run from the A127 and so was in a poor state.
"We have listened to residents, who have told us that improving the conditions of our roads and pavements is extremely important to them and a top priority.
"This funding is in addition to what the Council is set to deliver, a huge investment of £30m over the next three years into our roads and pavements."