Havering marks Armed Forces Day with spectacular parade and celebrations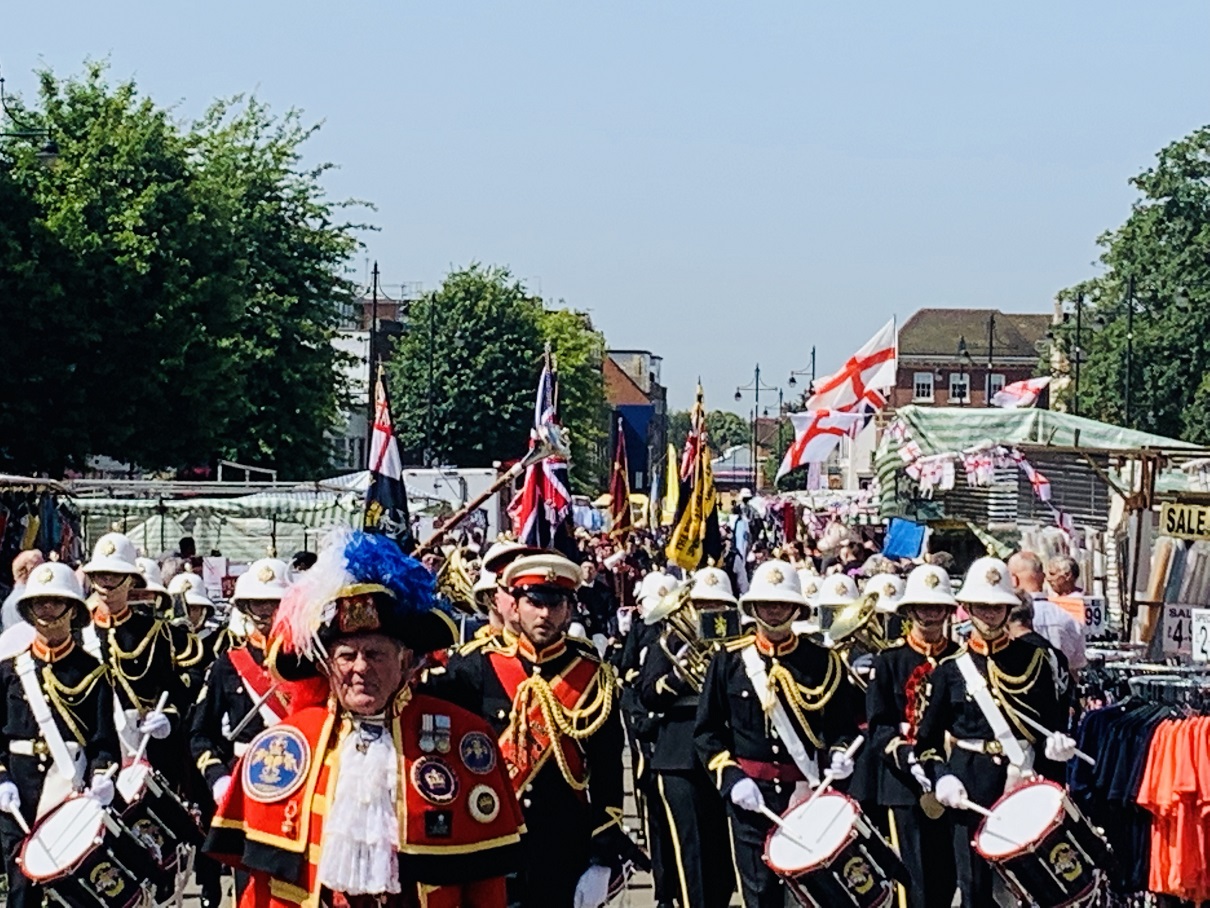 Hundreds of Havering residents turned out to show their support as the borough marked the annual national Armed Forces Day on Saturday 29 June.
Shoppers and well-wishers packed Romford Market and South Street to watch the parade, which saw currently serving troops, veterans, cadets and service families take part.
Romford Market was also at the centre of the day's celebrations as it hosted free family entertainment with a mini fun fair, military hat hunt, and Jeep Jump Jive - a US Army Air Force Jeep playing the swinging sounds of the 1940s.
Councillor Damian White, Leader of Havering Council, said:
"We would like to thank everyone for joining us to show their support and appreciation to the armed forces who do an amazing job of keeping us safe.
"Thank you wholeheartedly to those that marched in regalia and uniforms despite the scorching heat making it difficult.
"It made me very proud to see so many people of all ages enjoying the celebrations and waving Union Flags. The beautiful weather was the cherry on top of a fantastic day."