Christmas safety pop-up shop opens in Romford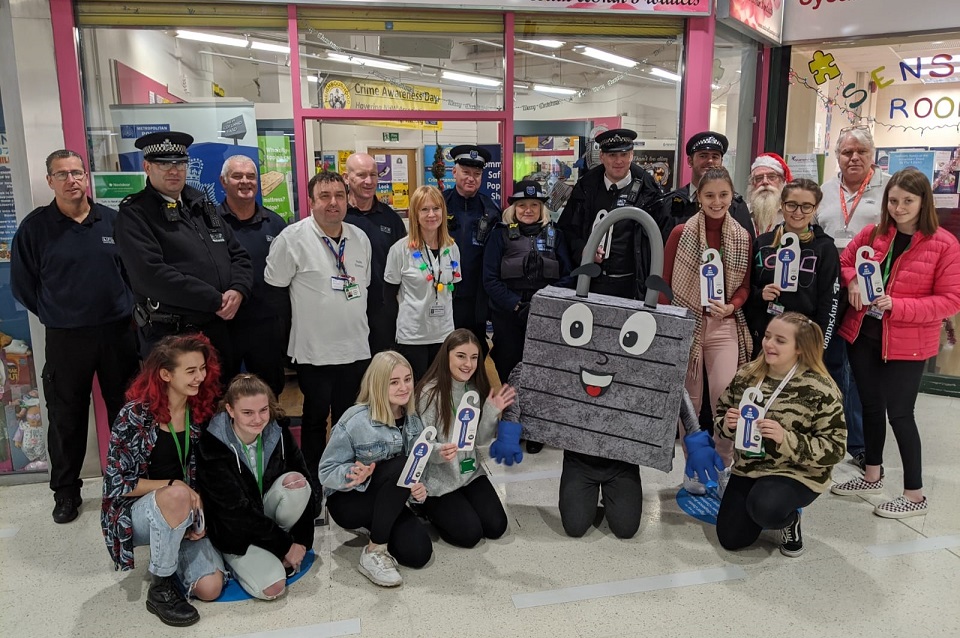 Havering Council opened the doors to its Community Safety pop-up shop in The Liberty Shopping Centre this week.
The shop, located in Laurie Walk, provides shoppers with face-to-face safety advice from different services and partners. It will be open Monday to Friday between 11.30am – 2.30pm until 21 December.
Among those involved are London Fire Brigade, the Metropolitan Police, Community Wardens, Tapestry, Street Watch, Street Scene, Neighbourhood Watch and Havering's Community Safety team.
Havering College have also collaborated with Street Watch to create a mock home scene, highlighting potential safety and security issues. Students from the college have also designed and created Larry the Lock, a mascot reminding people to lock their doors over the Christmas period.
The one-stop safety pop-up shop has been provided free of charge by The Liberty Shopping Centre.
Barry Francis, Director of Neighbourhoods at Havering Council, said:
"Christmas is a great time of the year, but it's also a time when we let our guard down a little. We want people to have fun, but also to think about their own and others' safety. The pop-up shop has tips and advice available to help residents at home and while out and about this festive season."
Safety tips from Havering Council and partners can be found around the shop and online at www.havering.gov.uk/staysafe
Tips include:
Don't tempt the burglars – We know it's Christmas but make sure valuables are not in view from the outside.
This is the period for celebrations and everyone enjoys festive memories, but avoid discussing where you are and if you are alone on social media, especially when travelling at night.
If you are shopping, ensure your valuables are out of sight. The most common stolen item is a mobile phone so place it in a bag if you cannot close your pocket.