Rainbow Flag flies proud at Town Hall to celebrate LGBT History Month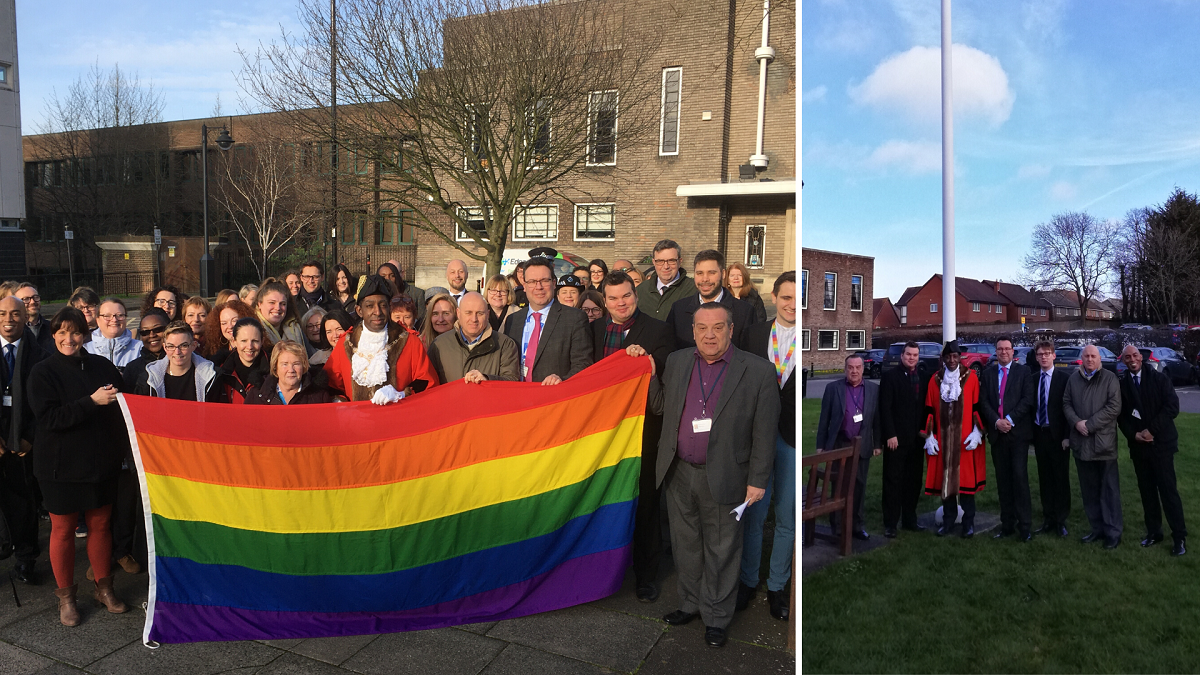 Havering Council is flying the Rainbow Flag to mark LGBT History Month.
At a special ceremony held on Monday 3 February at the Town Hall, Romford, Councillor Michael Deon Burton, Mayor of Havering was joined by councillors, Council staff, and residents to raise the Rainbow Flag.
LGBT History Month celebrates and recognises the achievements and rights of lesbian, gay, bisexual and transgender people.
This year's theme is 'What Have We Learned?' which reflects the multi-generational impact of legislation that stopped teachers from discussing LGBT issues in schools.
Councillor Michael Deon Burton, Mayor of Havering, said:
"We're proud to fly the Rainbow Flag in Havering to recognise LGBT History Month.
"As we've seen at Romford's Pride events in the town centre, we have a vibrant and proud LGBT community in Havering. The flag represents our commitment to equality and is a symbol of the Council's support for the LGBT community, as well as other community groups in Havering."
The Rainbow Flag will fly at the Town Hall for the duration of February.