Harold Hill residents encouraged to share views on regeneration project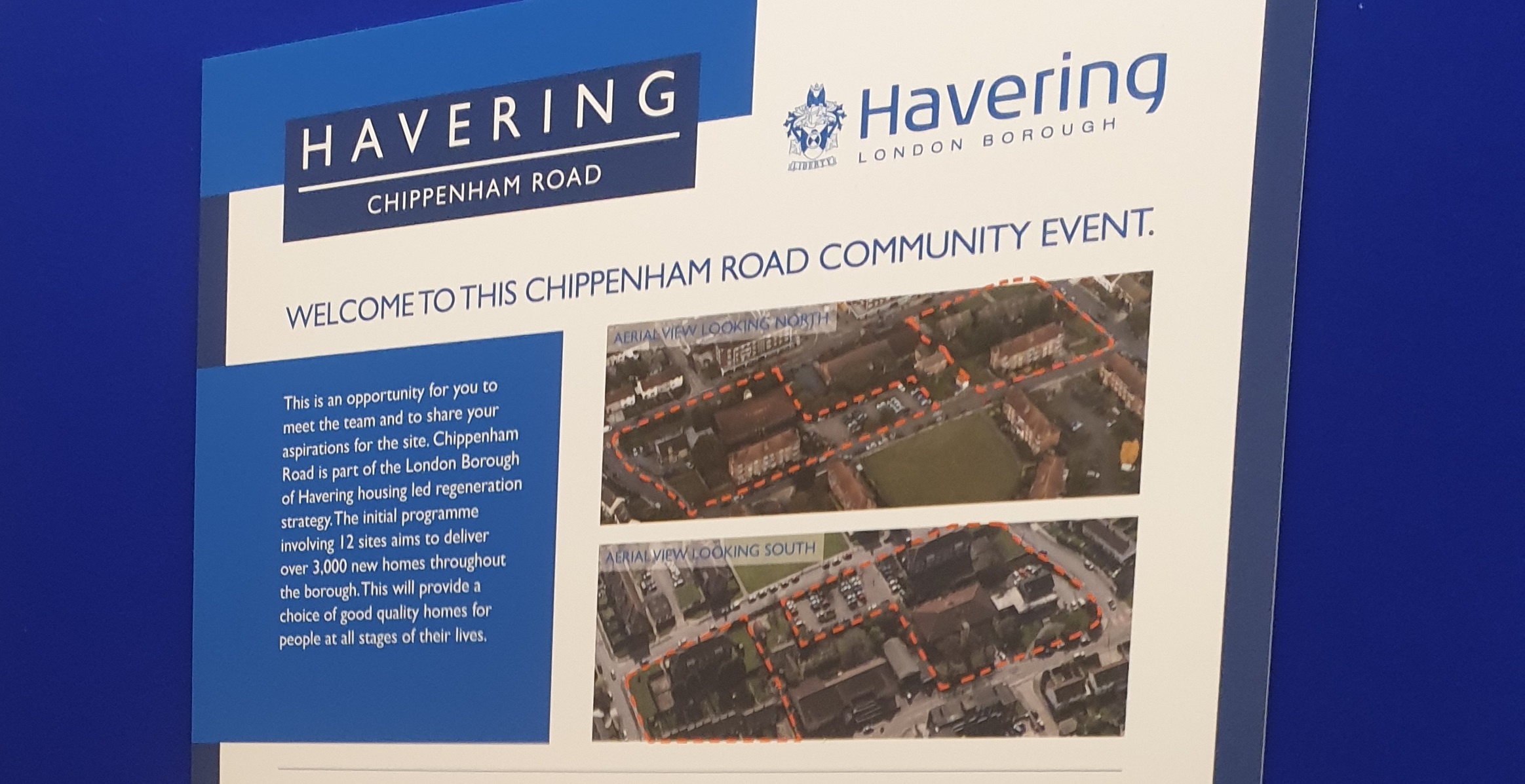 Residents in Harold Hill have shared their views on proposed plans for the Chippenham Road Estate.
The site is part of the joint venture partnership between Havering Council and national developer Wates Residential, which will see 12 estates regenerated to provide around 3,500 homes for local people over the next 12 to 15 years.
The partners are working together to double the amount of council rented accommodation and more than double the number of affordable homes.
The Chippenham Road Estate is the first site to be brought forward as part of Phase 2 of the regeneration project.
Residents attended 'meet the developer' sessions at Harold Hill Community Centre and MyPlace, where they met representatives from the Council, Wates Residential and design consultants working on plans for the new site.
The sessions gave neighbours the opportunity to discuss what they like best about the area currently and suggest improvements, including facilities they would like access to in the future.
Feedback gathered will help inform plans for the area and shape the look and feel of the site and neighbourhood.
Havering Council and Wates Residential also provided an update on prospective plans and designs for the Farnham and Hilldene sites; the next steps in the Harold Hill regeneration plans.
The update mapped out the estates that are part of the programme, discussed aspirations for the area, and included a prospective timeline for the project.
Further events will be held throughout 2020 as the proposals are developed, ensuring that residents, businesses and neighbours to the project continue to have their say in the development.
As part of the project, Havering Council and Wates Residential have pledged to deliver a borough-wide legacy by investing in education, training and skills opportunities, and by employing local businesses to work on the scheme.
This has already included a special workshop for pupils at Rainham Village Primary School to use their computer gaming skills to road test and improve site plans for a neighbouring site in Rainham, and a pop-up business school to help residents who want to set up their own businesses.
Questions about the Chippenham Road site should be directed to haveringestateregeneration@glhearn.com
Councillor Damian White, Leader of Havering Council, said:
"It is an exciting time for Harold Hill, and we are pleased that so many residents from these estates turned out to share their views. The feedback we have received will help shape the future of this project, providing high-quality homes for local people, and a thriving community for future generations."
Kate Ives, Development Director for Wates Residential, said:
"The Meet the Developer events are really important as they help us meet even more people in Havering and give us the opportunity to speak to them and listen to their feedback. We're committed to not only building high-quality homes, but also leaving a lasting legacy so it's always great to meet as many people as possible and hear about what they want for their neighbourhood."