Havering Land Charges team map awards success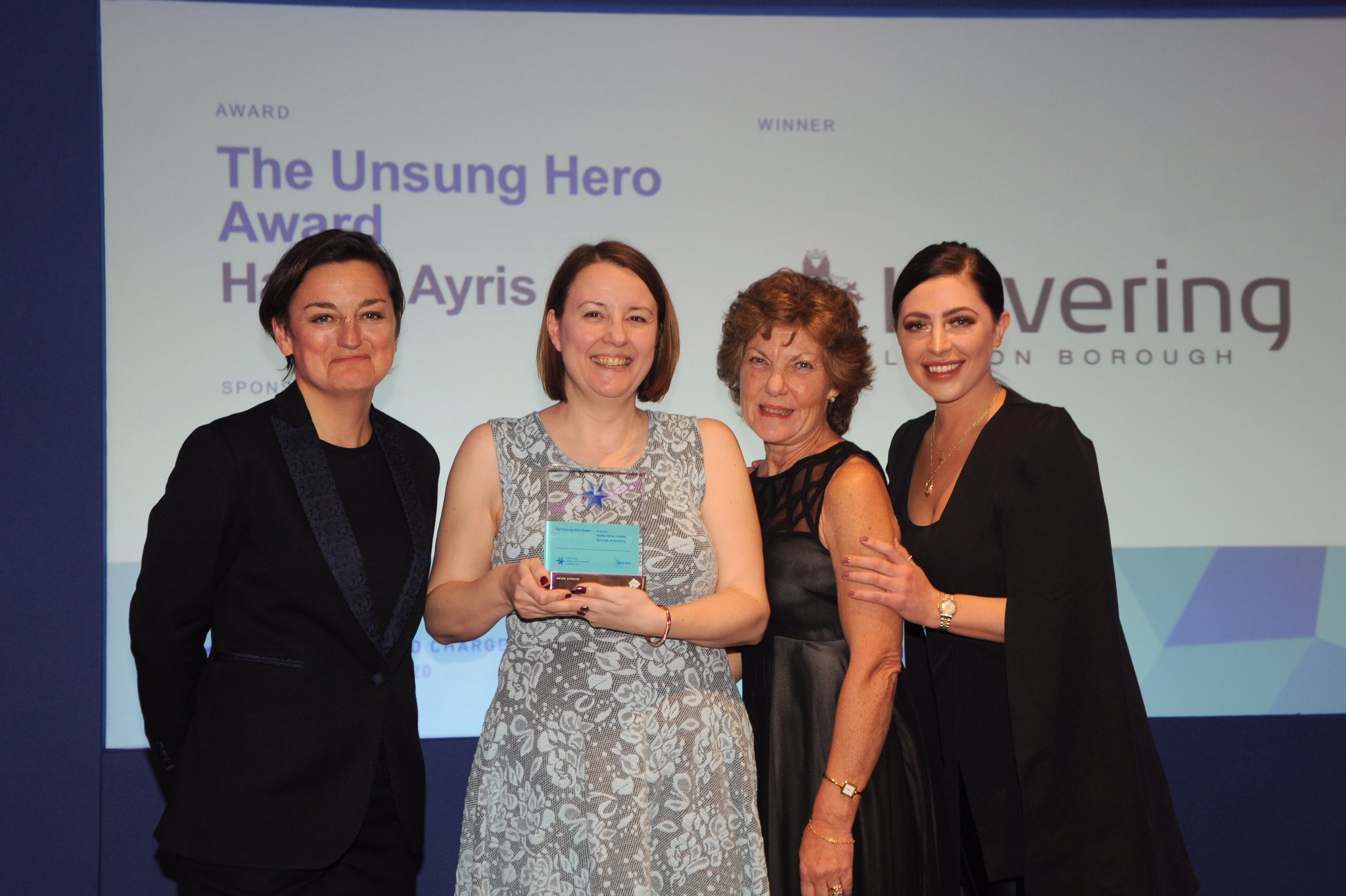 Havering Council's Local Land Charges team had a very successful night at the Land Data Local Land Charges Awards, in Birmingham on Monday 3 March.
Since 2008, these national awards have highlighted the work and achievements of local authority Local Land Charges teams which carry out the land and property searches required for conveyancing transactions in England and Wales and celebrate the very best that the Local Land Charges community has to offer.
Hayley and her team were highly commended in three of the four categories they were shortlisted for:
Best Customer Experience Award
The Best Customer Experience Award celebrates and promotes excellence in customer experience rewarding those teams whose efforts help to deliver an exceptional customer experience and industry-leading levels of service.
Local Authority Searches Team of the Year
This Award acknowledges that producing a Local Authority search requires input from a wider Local Authority team.
The Digital Data Award
In an effort to improve the transparency, speed and efficiency of the property buying and selling process Local Land Charges teams are undertaking a range of data digitisation and cleansing projects. This award category recognises the importance of high-quality data and focuses on the five characteristics of high-quality information. Accuracy, Completeness, Consistency, Uniqueness, and Timeliness.
Unsung Hero Award
In the final award, the National Land Information Service (NLIS) hub helpdesk team voted for the Unsung Hero. It was an opportunity to recognise a team or individual within a Local Land Charges team that they felt consistently makes an extra effort to work with them to make the search process as seamless as possible.
This year, Hayley Ayris, Havering's Local Land Charges Manager, won the Unsung Hero Award as someone who greatly impressed them.
Hayley said:
"House buying is one of the most stressful times - we do all we can to make it easier for our residents"
"We are thrilled that all our hard work to ensure that house moves in Havering go as smoothly as they possibly can has been recognised by these prestigious industry awards".
Helen Oakerbee, Assistant Director of Planning, said:
"These awards are a great reflection on the team and the work that they do to help current and new residents in their home-buying process. They deal with more than 250 searches each month and are consistently customer-focused and highly efficient".
Councillor Damian White, Leader of Havering Council, said:
"This is a well-deserved recognition for Hayley and the Local Land Charges Team. This is great recognition for the Council and of the fantastic service provided to our residents."