Home from home for NHS heroes
Havering Council has readied several apartments for Havering NHS nurses and other health professionals who have to stay away from home during the Covid 19 crisis.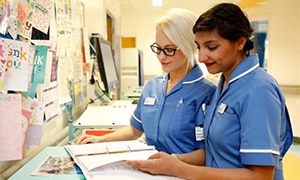 Five flats have initially been made available at one of the Council's sheltered accommodation schemes in Romford, which had been partially emptied to make way for redevelopment.
More flats are expected to be made available in the coming weeks.
The new temporary homes are available to nurses and other health professionals treating coronavirus patients who may be unable to return to their own home at this time.
The Council and local contractors have been working around the clock to decorate the flats, including laying new carpets and installing new blinds and furniture, ready for the health professionals to move in.
Tradeline, a local contractor, has also donated £1,300 worth of bedding, kettles and kitchen utensils for the nurses during their stay, with supervisor Darren saying, "there's nothing we won't do for the NHS."
Councillor Damian White, Leader of Havering Council, said:
"We are incredibly proud of our wonderful NHS and the brave staff who are putting their lives on the line to treat victims of this awful virus. It is only right that we do all we can to support them and their families, and make things as easy as possible at this difficult time.
"These flats, and others we are preparing, will provide much-needed accommodation to our NHS heroes, meaning they can continue to help people and keep their families and loved ones safe at the same time."