Gerpins Lane reuse centre re-opens after pressure from Council Leader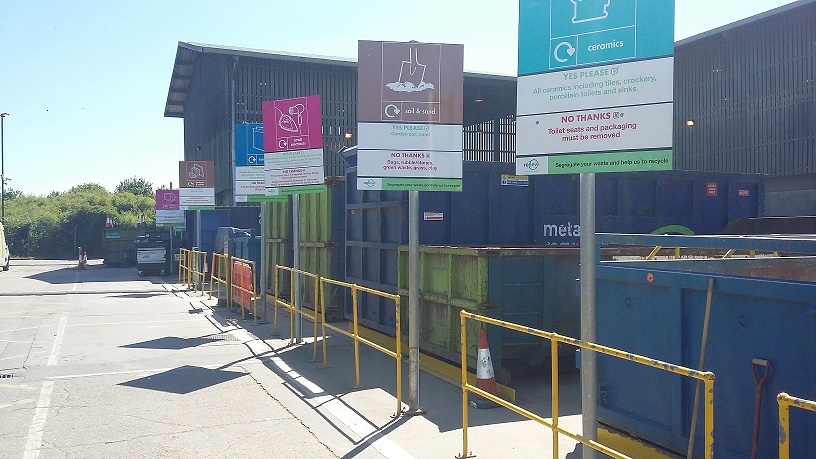 The Gerpins Lane reuse and recycling centre will re-open on Monday 11 May in line with new government guidance. It follows weeks of lobbying from Councillor Damian White, Leader of Havering Council.
The site, which is managed by ELWA (East London Waste Authority), will be available for residents to visit during the usual opening hours of 7.30am to 5.45pm Monday to Sunday.
It comes after Havering, Newham Council, Redbridge Council and Barking and Dagenham Council agreed with ELWA that the site could be opened now that the required staff resource and traffic management was available to run this safely and effectively.
Gerpins Lane will only be accessible to visitors from Warwick Lane and they will need to exit on to Aveley Road on the way out.
The Council has appointed staff to marshall the route in and out of the refuse site to help with the management of increased traffic that is expected in that area during the opening hours of the site.
Enforcement of fly-tipping will be carried out.
Staff from ELWA are managing the running of the site and social distance guidelines will be in place.
This will include no more than two people being able to get out of a vehicle to dump waste and children must remain inside a vehicle at all times.
Visitors are asked to wear gloves and bring sanitiser for when on-site.
The usual rules apply in that residents are asked to show a recent Council Tax bill or driving licence to gain access to the site. Once on-site, ELWA staff will direct residents where to drive and dump their waste.
Trade waste is not currently being accepted and no large vans or trailers are allowed.
With a high amount of people looking to visit the site, especially in the first few days, it is expected that there will be extremely long delays. Waiting times in vehicles could be several hours.
Councillor Damian White, Leader of Havering Council, said:
"I am delighted that ELWA have finally listened and that the Gerpins Lane Reuse and Recycling centre will be re-opened from Monday 11 May.
"I know that our residents have been asking for this to happen and I have been in many discussions with ELWA to press for the safe opening of this site and it is great to see that pressure has at last paid off.
"It is the right thing to do and we are supporting the re-opening with providing staff for marshalling the route and access to and from the site.
"Our priority however, is the safety of everyone visiting the site, staff on site and the surrounding community, as we still need to still observe the social distancing guidelines.
"This must not undermine the stay at home messages that we need to abide by as we still battle Covid 19.
"In accordance with government advice, that journeys should only be made where there is no alternative, we want residents to think before heading to the tip. Ask if your journey is essential or are you able to continue to store items safely at home for the time being
"If social distancing and the health and safety of both visitors and staff on site is compromised in any way, ELWA could be forced to close the site again, so we ask everyone to only make the visit if it is absolutely necessary."