Residents urged to follow rules or risk local lockdowns
Havering Council's health chief is warning residents that they could face local lockdown measures if they don't stick to social distancing rules and regularly wash their hands.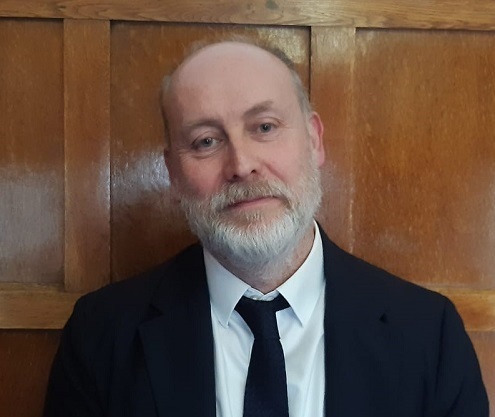 Dr Mark Ansell, Director of Public Health, has made the appeal as current lockdown measures are slowly eased – with schools beginning to return, non-essential shops reopening and more freedoms to socialise.
Dr Ansell, said:
"You will all be aware that lockdown is being slowly relaxed. You will be looking forward to doing things that haven't been possible for many weeks - like seeing family and friends or maybe watching football on TV.
"However, while we set off on the road to recovery – it's imperative to remember that coronavirus is still with us. Although the number of cases has gone down, people are still being infected and R (the rate of infection) is only just below 1.
"If things start going the wrong way, the Government is clear that controls will be reintroduced – maybe not nationally – but enough to bring the disease under control."
The Council is providing support to schools, local businesses and residents to help us out of lockdown in a safe, socially distanced way.
Everyone is encouraged to do their bit to prevent the spread of the virus.
Dr Ansell, continues:
"We will all have a role to play over the coming months.
"As individuals, we must stick within the limits set by Government no matter how frustrating this may be. These will vary from individual to individual depending on how vulnerable we are and will likely change over time to reflect new evidence and how much disease is in circulation. "
Dr Ansell advises that for the foreseeable future, we will need to follow the advice from Government and Public Health England.
Continue to wash hands thoroughly and wear a face covering when travelling on public transport.
Currently we must only meet people socially in the open air and in groups of six or less.
If we develop symptoms of Covid 19, we must isolate immediately, request a coronavirus test and follow the advice given with the result.
We must comply with any instruction from NHS Test and Trace to isolate if we have been a close contact of someone who has Covid 19.
Advice for employers and businesses
You should continue to encourage people to work from home wherever possible to reduce the number of people crowding on to public transport.
You must undertake a risk assessment of the workplace and make it as safe as possible for your employees and all visitors to the business. This may involve changes to enable social distancing, provision of sanitizer if people cannot wash their hands easily and increased environmental cleaning. It is also a chance to think through how you can reduce the impact on your business if someone in your team tests positive for Covid 19.
Support employees identified as a contact to self-isolate for 14 days.
Mark Ansell explains that the Council can help local businesses with this planning:
"We are currently going through exactly the same process in the Council so that we can safely reopen services that are currently closed when Government allows. Therefore we are able to offer that important guidance which many businesses will need in order to reopen safely.
"Likewise, we continue to work with local schools to safely expand the offer of education to more and more children in the borough. As we have throughout the pandemic, the Council is also working closely with the NHS and social care providers to care for our most vulnerable residents.
"In addition to doing everything we can to prevent an outbreak, the Council is developing plans and the capacity to respond effectively to a local outbreak and bring it quickly under control. To help you plan, we will keep you informed about levels of disease in the borough and what we're doing to control infection.
"We have shown great discipline to get through the first wave of Covid 19 and must continue to do so to protect ourselves and our loved ones from harm and to help us stay out of lockdown."
Residents are also advised to support the NHS by ensuring they continue to get immunised against the infectious diseases that we can prevent including measles and seasonal flu.
"Like everyone else, I hope that at some point soon, recovery plans will include vaccination against coronavirus. In the meantime, our priority, as it has been throughout the pandemic, has been to protect the NHS. A second wave of Covid 19 may strike in winter when the NHS is usually under pressure. You can do your bit for the NHS this winter by being vaccinated against the flu." Mark Ansell, concluded.