Super Saturday for Havering's small businesses
Small businesses in Havering are joining others around the country to celebrate Small Business Saturday tomorrow, 5 December.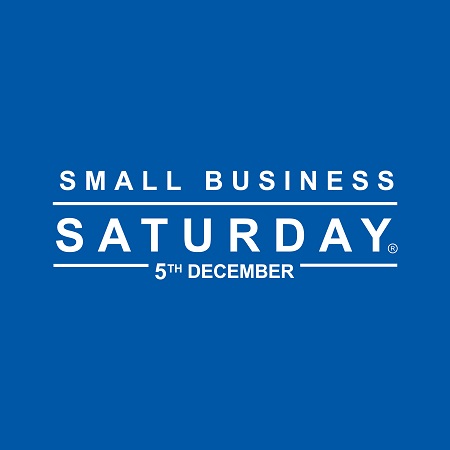 The yearly is initiative aimed at promoting the big difference small businesses make to local communities and the overall British economy.
According to the Federation of Small Businesses, at the beginning of 2020, there were 5.94 million small businesses in operation across the UK – and in 2015, Havering was named the Start-Up Capital of Britain by Experian.
Councillor Damian White, Leader of Havering Council, said:
"It has been a tough year for everyone, but small businesses have been hit particularly hard by the pandemic.
"I am proud that our Council has done everything we can to support as many local businesses as possible at this challenging time – either through one-to-one guidance or distribution of vital grant funding.
"To further support local businesses, we are suspending parking fees in all Havering Council car parks for the next five Saturdays, including Small Business Saturday.
"If you love where you live, why not show your support for some of our local businesses and shop small, and safely, this Saturday?"
Romford Market
Open tomorrow between 9am and 5pm for open air, socially-distanced shopping (and on Wednesday and Friday between 8.30am and 4.30pm, and Sunday 9am -6pm), Romford Market offers a huge variety of products and services from local small businesses.
Whether you're looking for festive clothing, a Christmas tree, decorations, gift ideas, meat, cheese, artisanal bread, sweets, fruit and vegetables, or simply everyday essentials, you'll find lots available to choose from.
While you're there, you can pick up a bratwurst, a burger or some noodles from one of the many friendly food stalls offering delicious options to tempt your taste buds. With many stalls now accepting contactless payment, shopping is quick and easy – and there is free public Wi-Fi available too.
Festive Craft Fayre – Mercury Mall
If arts and craft is what you're into, then you might find some festive inspiration at the Covid-safe Christmas Fayre taking place on level 3 in the Mercury Mall between 10am and 4pm.
Visitors will be welcomed by a whole range of local small businesses showing off their talents and wares, including sweets, glass art, non-alcoholic mulled wine, handmade children's clothes,
Christmas cards and decorations, embroidery and sewn gifts, mystical ornaments, and tabletop games with live demonstrations of miniature model painting.
Pop along and explore what local businesses have to offer, and pick up a unique gift or two.
Exclusive savings and loyalty deals with the RM1 Club
Local people can access discounts on products and services from businesses in Romford Town Centre through the RM1 Club, an initiative being launched by the Romford Business Improvement District.
Find and use all the best local deals and support small businesses in Havering – make sure you are following the Romford BID on Facebook and sign up to the Romford BID newsletter for updates and more information.
Find small businesses across Havering
Havering Council supports the extended opening hours initiative introduced by the government on 30 November 2020, and many small businesses may take advantage of this opportunity.
To discover all the small businesses near you, take a look at the Small Business Saturday business finder, which local businesses can register with to shout about who they are and what they do.
If you run a small business in Havering yourself, don't forget you can access help and advice from Havering Council's Business Development Team.
Small businesses are a really important part of your local community and many are struggling this year – show them your support and take part in Small Business Saturday this weekend.