Council flies flag to mark the start of LGBT+ History Month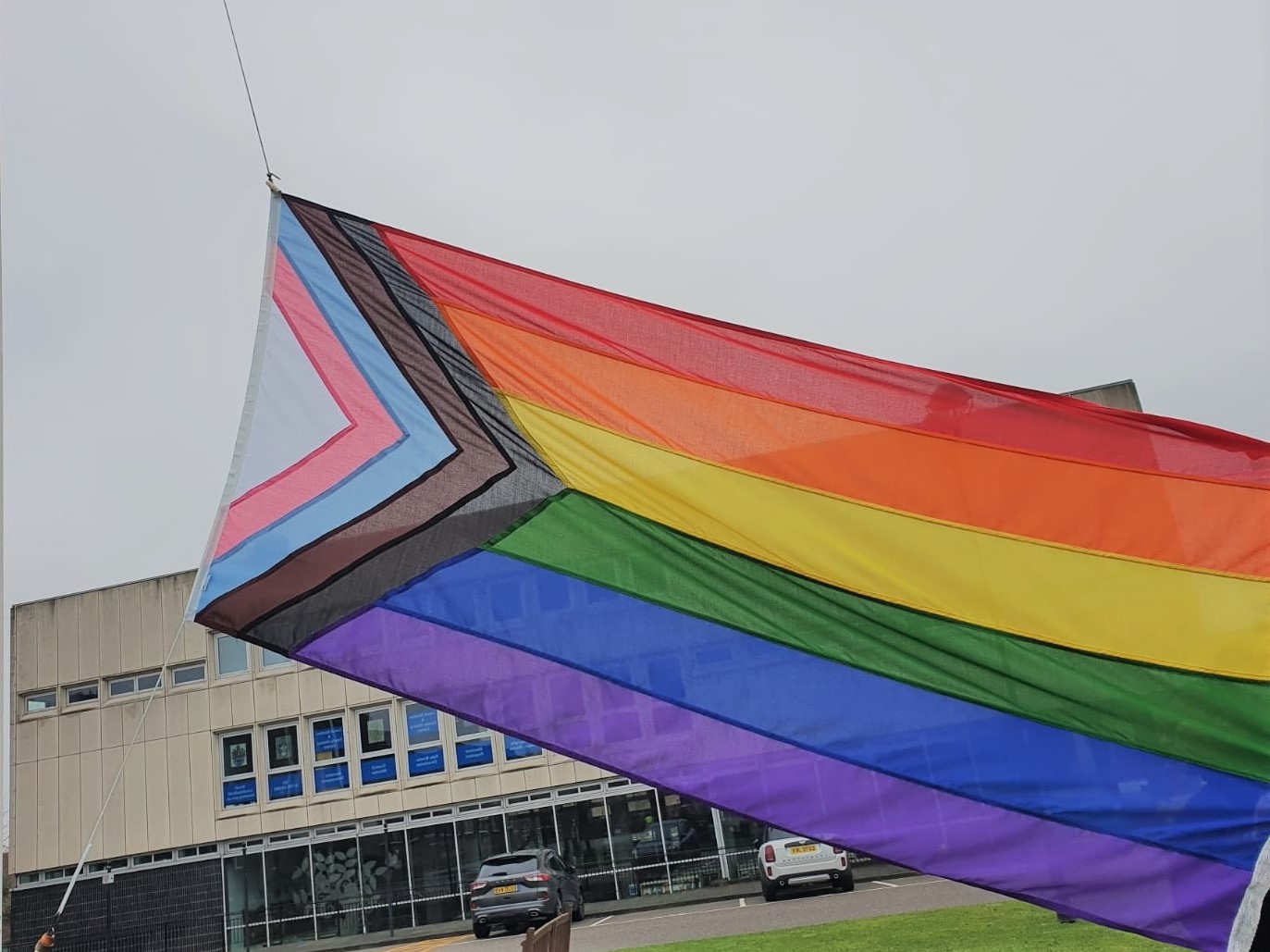 Havering Council is flying the Progress Pride Flag to mark the start of LGBT+ History Month.
The flag includes all the colours of the Rainbow Pride flag, widely recognised as the symbol of lesbian, gay, bisexual and transgender (LGBT+) communities, a chevron of black and brown stripes to represent people of colour, and blue, pink and white for transgender people.
Raised on Monday morning, the flag signals the beginning of a series of online activities celebrating LGBT+ History Month in Havering, which includes the Council sharing stories via its social media channels and Living in Havering email newsletter.
Throughout the month, residents will be able to learn about pivotal LGBT+ figures, such as World War 2 hero and Enigma codebreaker Alan Turing, as well as more local figures, such as Stephen Freeman, who started the first Romford Pride in 2018.
Councillor John Mylod, Mayor of Havering, said:
"I'm delighted that despite the Covid 19 pandemic causing disruption, we can still celebrate diversity and support Havering's LGBT+ residents.
"Flying the flag represents the Council's support for the LGBT+ community, as well as other community groups in Havering."