Harold Hill community hub opens
Havering's first community hub, in Harold Hill, is now open and is ready to welcome residents.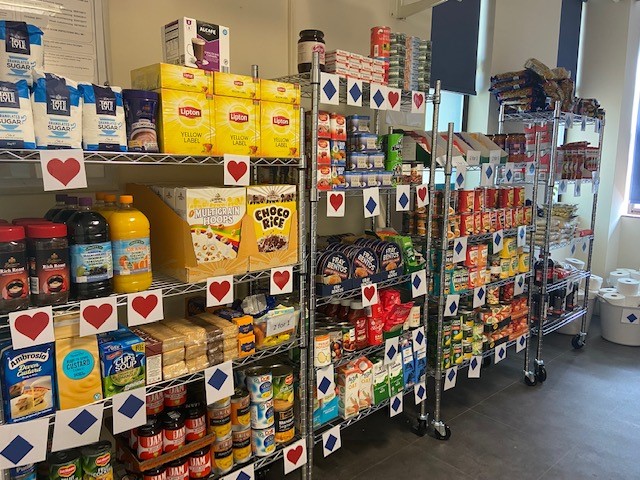 The community hub is part of the new way the Council are delivering localised services, in partnership with the voluntary community sector making it easier for Havering residents to access the support they need.
Designed and developed with local residents and partners and tailored to meet local needs, the flagship hub will be temporarily based in the old Housing Office at Chippenham Road, until the Harold Hill Library location is ready later in the year.
The hub will help residents to access frontline Council services, such as housing advice and Havering Works.
They will be able to get advice and support on matters that affect them, help to find a job, provide access to free Wi-Fi and equipment alongside training and skills opportunities, as well as a wide range of social activities.
Havering Council has teamed up with the Department of Work and Pensions (DWP,) Peabody, Christians Against Poverty, Tapestry, The Baby Bank HQ, and many other organisations to deliver a wide range of services and provide support to anyone that needs it.
Wates Residential, the Council's joint venture partner for the 12 estates project, also donated staff time and materials as part of their social value programme to help renovate the building.
The hub will also provide a community food shop, managed by Peabody, which will help families and individuals struggling on low income and finding it difficult to make ends meet.
There is a small weekly membership fee of £5 and members can choose a variety of non-perishable, chilled and frozen food.
These items are of much greater value than the weekly membership fee so will help to reduce weekly shopping bills.
To find out more about the Community food shop, please visit the Community Hub website
Councillor Viddy Persaud, Cabinet Member for Public Protection and Safety, said:
"Many families and individuals in our community are going through difficult times, especially in light of the pandemic, and we want to do all that we can to help them.
"The Harold Hill Community Hub will bring together frontline Council services with the voluntary sector to offer residents local access to support.
"We are very passionate about caring for our residents and community and this is an amazing opportunity for us to extend this help and offer Harold Hill a very welcoming and supportive place to access advice, food, assistance and training."
Initially, the Harold Hill Community Hub will be open Tuesdays 1pm to 5pm for general advice and guidance and the community food shop, and Thursdays 1pm to 5pm for employment advice and support
Rainham Community Hub will also be opening at Rainham Library with the Mardyke Community Centre and Beam Park in the summer to offer local residents a similar range of council and community services.