Harold Hill Community hub already making a positive difference
A new initiative aimed at providing easy access to support, advice and affordable food has seen over 130 residents visiting for advice and support since it opened.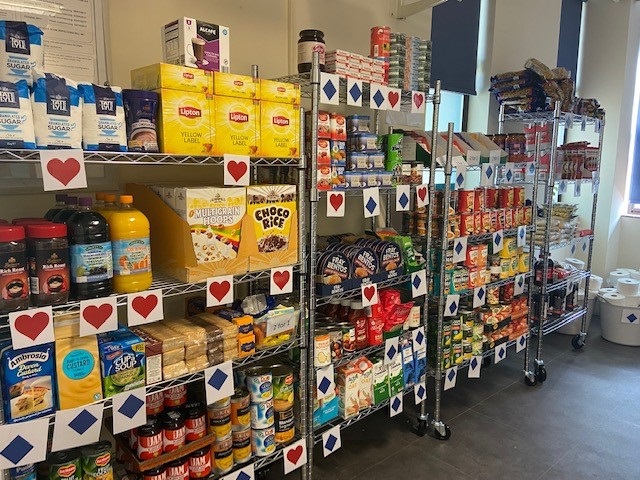 The Harold Hill Community Hub offers much-needed support for residents and is located within the old Housing Office on Chippenham Road.
It is part of the new way the Council are making it easier for residents to access local services.
It will also help defeat food poverty and work with a wide range of partners, including the voluntary and community sector.
Local residents have been keen to feedback to the team:
"I signed up to the community food shop, but didn't realise the brilliant service available from the wider Hub, it is excellent and really needed."
"I'm so happy this is here, I can't tell you how much this has helped me already."
"If you're not already using this service, you really should. It's going to help a lot of people!"

The Community Food shop is open to anyone and gives members who sign up access to over £15 worth of goods for just £5 per shop, and it got off to a great start with 103 people signing up so far.
Norma Busby, Manager at Peabody, who run the shop on behalf of the Hub, said:
"This is a landmark achievement for Harold Hill.
"It is a great step forward to helping to defeat food poverty and reduce waste as well as getting local people to support each other.
Councillor Viddy Persaud, Cabinet Member for Public Protection and Safety, said:
"I'm thrilled to see so many Harold Hill residents already making use of the new community hub.
"It is so encouraging to see the Hub delivering much-needed advice and support to the community.
"This is an important part of Havering Council's approach in helping communities recover from the pandemic and I encourage residents to drop by and talk to the team about how they can help them and make full use of this new service."
The Hub will initially open Tuesdays 1pm to 5pm for general advice and guidance and the community food shop, and Thursdays 1pm to 5pm for employment advice, help getting into work and the community food shop.
Rainham Community Hub will also be opening at Rainham Library and Mardyke Community Centre in the summer to offer local residents a similar range of council and community services.