Havering's crowning glory returns with help from sponsors
The popular floral crowns have returned to a number of locations across the borough.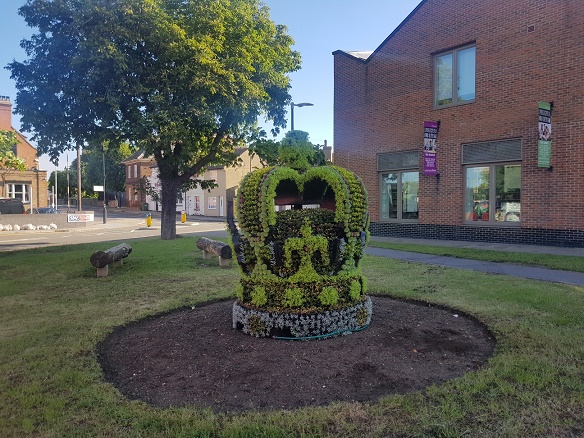 They were made possible thanks to generous donations.
These are from Wates Residential, the Council's joint venture partner for the 12 Estates regeneration programme and Marlborough Highways, the Council's main carriageway and footway maintenance contractor.
Other sponsors who also contributed were SH Goss & Co Ltd, Rushton Uniform & PPE supplier, and SMI Uniform & PPE supplier.
Plus Volkers Highway Lighting, Grangewood, RingGo parking services and Daisy Communications.
The crowns are installed by the Council's Grounds Maintenance team.
Floral crowns will be located outside the Town Hall, Romford and near to the Rainham Library in Rainham.
They will also be in Langton Gardens, Hornchurch and one each close to the shopping parades in Elm Park and Collier Row.
Councillor Damian White, Leader of Havering Council, said:
"It's great that residents can get out and about and make the most of the fantastic parks, green spaces and huge variety of flowers which the borough has to offer.
"It's especially nice to see the floral crowns returning once again this year thanks to the generosity of our sponsors."
In addition to the floral crowns, the signature flowerbed at the front of the town hall, will pay tribute to all key workers.
The chosen plants will spell out a thank you message for their tireless dedication throughout the pandemic.