Junior Citizens learn life skills for the future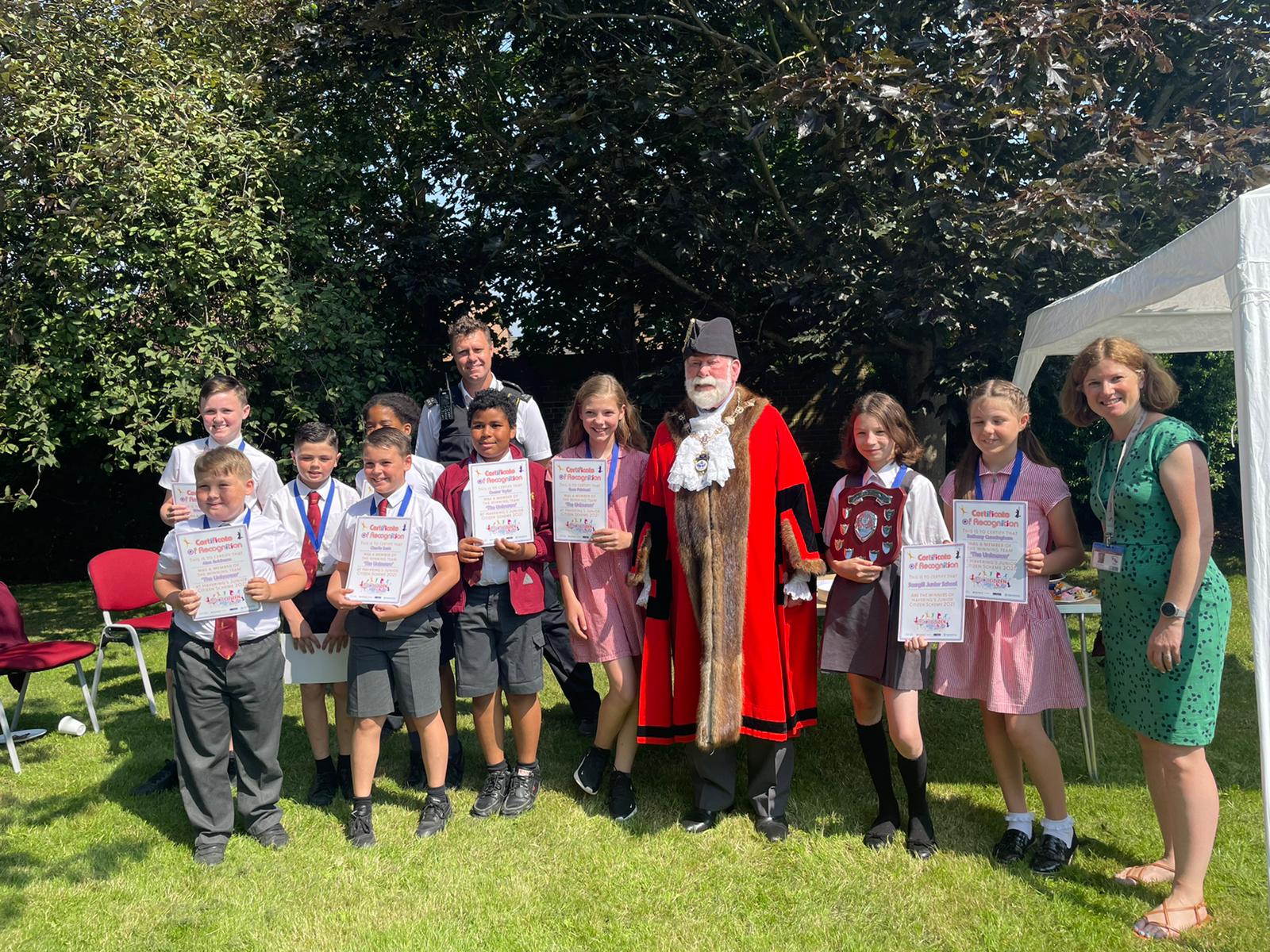 Over 1,000 pupils from 14 schools across Havering have been learning skills to prepare them for their next step in life as part of the Junior Citizens Project.
Pupils from Scargill Primary School in Rainham scored full marks in their efforts to learn life skills to help protect others and keep themselves safe as they make the transition from primary to secondary school.
Each school is awarded points for their knowledge and for demonstrating what they have learned during the sessions.
The project, run by Havering Council and the police, saw pupils taking part in a series of challenges and scenarios to help them cope with everyday life.
Situations included how to travel safely on public transport, to be more aware of drugs and knife crime, water safety and bullying
The workshops are led by various organisations such as the Council's Community Safety team, Enforcement Team, Met Police, Safer Transport Team, CGL(Change Grow Live), the road safety team and the Royal National Lifeboat Institute.
Councillor Viddy Persaud, Cabinet Member for Public Protection and Safety, said:
"The Junior Citizens project is a brilliant way of helping to inform young people about some of the dangers presented by our society and providing the skills to handle them in a safe way.
"It is an incredibly important time in their lives as they prepare to move from primary to secondary education, and the skills they have learned will make that transition smoother and safer."
Junior Citizens is a national event and was created to educate young people at a crucial point in their educational and social development before they make the move to secondary school.