Romford Ring Road Liveable Neighbourhoods Programme
To help ensure that the local street network is ready for the future the London Borough of Havering is working with Transport for London (TfL) to secure funding to make changes to the ring road.
This funding, awarded as part of TfL's Liveable Neighbourhoods Programme, will be used to carry out the first phase of its transformation, focusing on the section between Rom Valley Way and North Street (clockwise).
While the ring road will continue to perform its vital role in moving approximately 50,000 vehicles per day, the project will help to achieve a number of key aims. These are:
to improve road safety
reduce crime and the fear of crime
improve air quality
make the Ring Road easier and more pleasant to cross on foot and by bicycle
and to reduce bus journey times.
Before we begin this work, we would like to better understand any issues that Havering residents currently have with the ring road and how they believe it should change.
Have your say using our online survey
We will be holding public consultations on Saturday 24 November, and Tuesday 27 November, between 10am and 2pm. Council Officers will be available in Romford Market Place, outside Tollgate House, and at the entrance to the subway in North Street, to answer any questions you may have and assist with filling out the survey if required.
If you have any questions or would like to send us your comments, please email economic.development@havering.gov.uk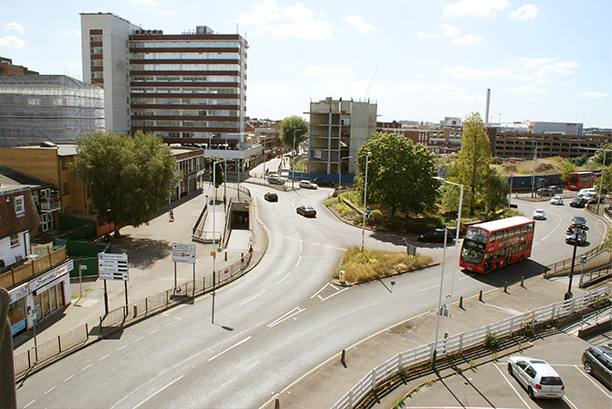 North Street roundabout currently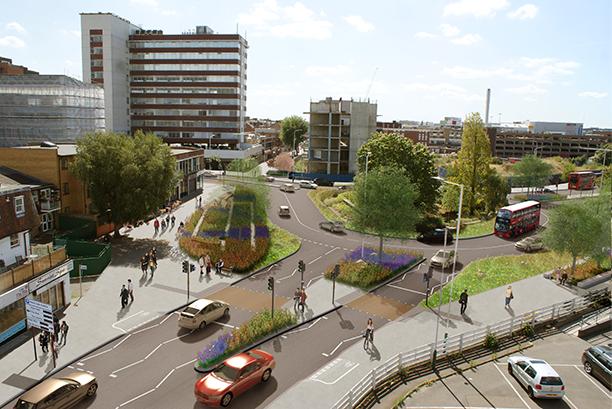 How North Street roundabout could look following the works