Havering Small Business Awards
2021/2022 awards

We are proud to announce the Havering Small Business Awards to celebrate the diverse range of small, consumer-focussed businesses across our borough.
It has been a tough couple of years for businesses across the country, but we have seen so many shining examples of local businesses not just surviving, but giving back to their communities and standing out as beacons of hope.
These awards are our chance to thank them for going above and beyond.
Voting has now closed.
Finalists
Best Small or Independent Business
Mr P's Cornershop
Worldwide Signings
Best Beauty or Service Business
The Vanilla Room
The Beauty Room
Elliott Dean Salon
Best Take Away
NUGS
Ped's Pizza
Tandoori Lounge
Best Hospitality Business
RM5 Lounge
El Mono
Ciao Bella
Best Tradesperson
ADL Air Conditioning
B&B Heating Ltd
Wings Plastering
Best Customer Experience
Upminster Sports Massage and Pilates
Natural Bean Speciality Coffee Ltd
F Barnes Solicitors
Best Shopfront
Best Sellers
Romford Flower Shop
The Havering Volunteer Centre
Best Social Enterprise or CIC
Dicing with Life CIC
Tapestry Care UK
The Baby Bank HQ
Best Newcomer
Oakmont Property Consultants
Bear with the Hair
Simply Wafflez
Categories
Best small or independent business
Small and independent retailers and businesses make up the backbone of Havering's economy.
From the family-owned bakers, boutiques and florists, to independent care companies or solicitors, this award celebrates the best of Havering's small businesses.
Nominees must not be owned or managed by a larger corporation, including a franchise business. Independent businesses with more than one premises are eligible to enter.
Sponsered by Pinney Talfourd Solicitors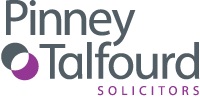 Best beauty or service business
Beauty parlours have been a staple of the British high street for decades, with the range of treatments continuing to grow through the years.
From nail bars to hairdressers, masseurs to tattoo artists, this award is open for businesses that have kept us looking and feeling great through the toughest of times.
Best take away
Where would we have been in the last year without the Great British take away?
Whatever you're in the mood for, be it fish and chips, pizzas, Asian food, or something entirely different, Havering has an impeccable selection of take away restaurants to cater for everyone's taste – and we all have our favourites.
If a business offers takeaway or eat-in options, please choose the category that best suits that business. Franchise takeaway's are not eligible.
Best hospitality business
Arguably the sector hit hardest by the Covid 19 pandemic has been the hospitality industry, so it is now more important than ever to recognise the enormous contribution Havering's hospitality businesses make to our communities.
From pubs, bars and clubs, restaurants and cafes, to independent hotels, now is your chance to champion your favourite hospitality business in Havering.
Nominees must be small and independent businesses. Franchises, chain restaurants and brewery-owned pubs are not eligible for this award.
Sponsored by Hills Prospect PLC.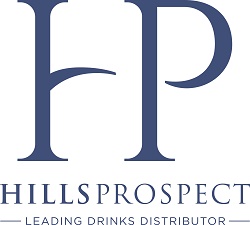 Best tradesperson
We couldn't celebrate Havering's wealth of small businesses without recognising the tradespeople that always save the day.
From plumbers to electricians, gardeners to carpenters, this award is for sole traders or independent tradespeople who always deliver the best service for the people of Havering and are always on hand when disaster strikes.
Sponsored by Wates Residential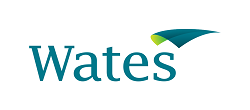 Best customer experience
Customer care is vital to the success of a business, and while old phrases like 'the customer is always right' might not be the case any more, it's important that businesses, especially small and independent ones, maintain good relationships with customers.
We heard lots of great stories during the last year of shops and small businesses going above and beyond to provide great service for customers despite the ongoing struggles with the pandemic.
We want to receive nominations for small businesses that are always looking to help customers and their communities, whether there's always a smiling face behind the counter, or a polite voice on the other end of the phone.
Best shopfront
A great-looking shopfront can set you aside from the competition on your high street. We all know that one shop that pushes window-dressing to the extreme - whether that's a themed holiday, or a pristine presentation all year round.
Nominations for this award must include a picture of the shopfront and anything we need to know that sets your nomination apart from anyone else.
Best social enterprise or CIC
It has never been more important to pay tribute to social enterprises and community interest companies (CICs) across the borough, many of which jumped at a moment's notice to help the community through the Covid 19 pandemic.
This is your chance to shine a spotlight on these hidden heroes of Havering.
Nominees must be registered as a social enterprise or community interest company to be eligible for this award.
Sponsored by Marlborough Highways

Best newcomer (less than a year old)
Havering has been called the Start-up Capital of London – and it is easy to see why, with so many fantastic new businesses setting up for the first time in our borough.
From small online shops to start-up tech SMEs, this award recognises the best new small business in Havering that was set up in 2021.
Nominees must have begun trading from 1 January 2021 to be eligible for this award. Businesses that were trading before January 2021 can still be nominated for other awards.
Supported by Havering Chamber of Commerce and Industry

The Havering small business of the year award
The Havering Small Business of the Year Award is a special award given to one of the winners from the other categories.
This award will be selected by a panel including the Council and sponsors, and given to the small business that we feel represents the very best that Havering has to offer.
Sponsored by Romford BID
Sponsors
Key event sponsor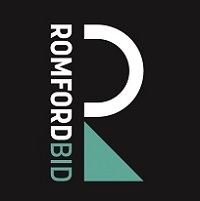 Romford Business Improvement District (BID) was formed following a year-long consultation with the Romford business community and the development of the Romford BID Business Plan and officially launched in February 2019.
They plan to harness the combined power of the public and private sector to improve the town centre and stimulate sustainable prosperity in Romford town centre, all while creating a strong voice for the Romford town centre business community.
Their business plan is ambitious and some of it has been somewhat delayed due to Covid 19 restrictions however they relish the opportunity to enhance the profile and improve the economic position of the town and as a result help businesses flourish.
Media partner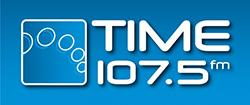 Terms and conditions
A small business is a business with fewer than 50 employees.
Nominations must be completed using the online form.
The top three businesses that receive the most nominations for each category will go through to the final voting round.
In the event of a tie, a panel will choose which businesses to go through based on the strength of each nomination.
Havering Council reserves the right to refuse nominations, or exclude finalists if they do not meet these conditions.
Businesses subject to trading standards or public protection investigations or breaches may be excluded – exclusions will be considered on a case-by-case basis.
The winner of each category will receive a trophy, certificate, and vinyl window sticker naming the business a winner.
Prizes cannot be exchanged for cash. Havering Council reserves the right to postpone or cancel the awards at any time.
Nominees must not be owned or managed by a larger corporation. Independent businesses with more than one premises are eligible to enter.
Franchises, chain restaurants and brewery-owned pubs are not eligible for these award.