Thousands of nominations for local small businesses as first round closes
Havering residents have responded in their thousands to nominate local businesses for this year's Small Business Awards, as the first round closes.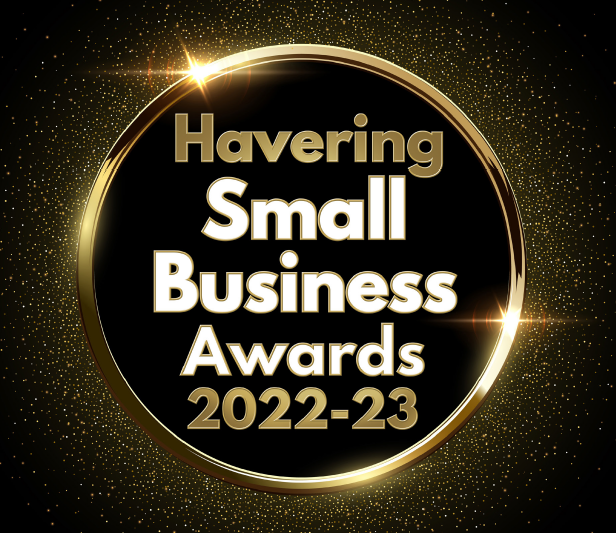 The Council received over 4,200 nominations throughout the two-week nomination period, with more than 430 individual small businesses put forward for awards.
Now the top three finalists from each category that received the most nominations will go through to the final voting round, giving members of the public the chance to select their favourite finalist in each of the categories.
The finalists will be announced on Wednesday 8 March.
Councillor Ray Morgon, Leader of Havering Council, said:
"I am delighted, but frankly unsurprised by the huge response and support from Havering residents to our businesses and these awards. It proves once again how much support there is out there for Havering's small local businesses.
"Please do take a couple of minutes of your time to vote for your winners over the next few weeks, and give these businesses the extra recognition that they deserve."
Julie Frost, Director the Romford Business Improvement District, main sponsor again this year for the awards, said:
"The Awards have had an incredible reaction from the local community, with a huge number of our BID payers being nominated. We are particularly pleased to see how many more nominations there have been this year - showing how supportive the local community is of their borough.
"Now the shortlist has been announced, we're encouraging everyone to get out and vote for their favourite shops, restaurants, and leisure outlets. We can't wait to see who the winners of each category are!"
Voting opens on Wednesday 8 March 2023, and closes 5pm on Wednesday 29 March 2023.
Read more information on these community-led awards, and vote for the winners from next Wednesday on the awards page on the Council's website.
A special award, 'The Havering Small Business of the Year Award', will be chosen from the winners of the other categories by a panel including the Council and sponsors.
The winner for each category will be announced at a special evening reception at the Premiere Cinema in Romford in May, hosted by media partner Time 107.5 FM's Mark Dover.
Follow the Havering Small Business Awards 2022/23 on social media by searching #HaveringSBA.