Residents show green fingers at new community garden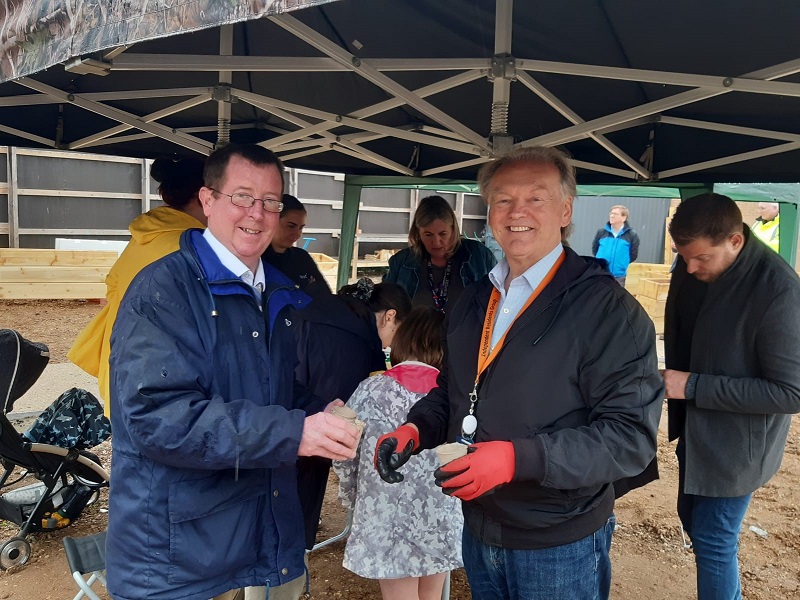 Residents close to the Waterloo and Queen Street regeneration site helped out yesterday at a community event to pot flowers, fruits and vegetables ready to be planted in their new community garden.
The event was organised by 12 estates joint venture partners Havering Council and Wates as part of the meanwhile use commitment to the community.
The community garden was designed by the residents over a series of workshops with the help of an urban garden specialist, Nomadic Gardens, to make sure it was exactly what the local community wanted.
Councillor Graham Williamson, Cabinet Lead for Development and Regeneration, said:
"It was great to see residents who came along to help out. It was a brilliant effort from everyone involved.
"Obviously, we're keen to resolve the questions around legislation on building heights, but in the meantime, this is a fantastic way for the local residents to shape the space and make use of it to the benefit of the local community.
"Community involvement, in particular from people who live and work near the site, continues to be an essential part of the development of our vision for Waterloo and Queen Street, in both the short-and long-term. I hope everyone enjoys and makes use of this lovely garden."
There will be a formal opening and BBQ for the community garden later this summer.
More information about Waterloo and Queen Street development