Members of Havering Youth Parliament
Members of Youth Parliament 2018/20
Emily and Sila are the members of Youth Parliament for 2018/2020 taking over from Eddie and Victor.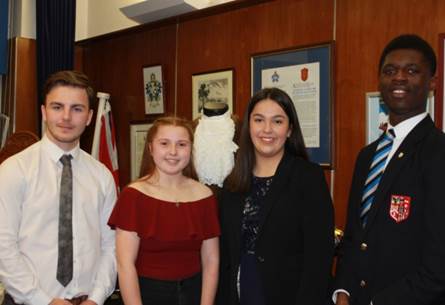 From left to right former MYP Eddie O'Sullivan, New MYP's Emily Thompson Sila Urgulu and Former MYP Victor Sarpong.
Emily Thompson
"I would firstly like to congratulate the other candidates for all their hard throughout the campaign and also congratulate Sila who I look forward to working with over the next two years. It is a privilege to represent the Youth of Havering and I'm excited entering into this new role".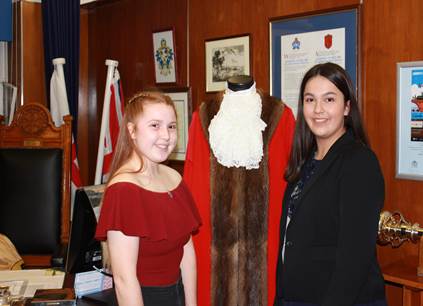 From left to right Emily Thompson and Sila Urgulu.
Sila Urgulu
"I want to congratulate all the candidates on their very hard work and I am grateful for this opportunity. I'm really looking forward to this new experience and working together with other MYP's and Emily"